Last Wednesday, more than 150 members joined us at Freelancers Hub to celebrate the second anniversary of the Freelance Isn't Free law.
It was standing-room-only in the theater when Freelancers Union's Executive Director, Caitlin Pearce, opened Freelance Free Day with the rallying cry, "Our goal is for every single freelancer in New York City to know their rights under the law." That sentiment was echoed in welcoming remarks from Anne Del Castillo, Commissioner of the New York City Office of Media & Entertainment; Lorelei Salas, Commissioner of the New York City Department of Worker and Consumer Protections (NYCDWP); and Brad Lander, City Council Member for the 39th District.
If you couldn't make the event, we hope you followed and supported online — and also that we see you next year. In the meantime, here's what you can do:
And here's what you missed!
The Future Is Freelance
By describing nonpayment as a "silent epidemic" and the Freelance Isn't Free law as a pushback against a "rigged system," Lander set the stage for our first panel discussion of the day: "The Future is Freelance: Empowering NYC Freelancers With The #FreelanceIsntFree Law." Freelancers Carolina Salas, Steven Pearl, and Judi Hays described their experiences with nonpayment, and how filing Freelance Isn't Free claims with the NYCDWP is the freelance community's strongest rebuttal to late and nonpayment. Alberto Roldan, a Senior Outreach Coordinator at the NYCDWP, explained how the agency has been able to collect more than $1 million since the law was enacted, and what evidence freelancers can submit to support their claims.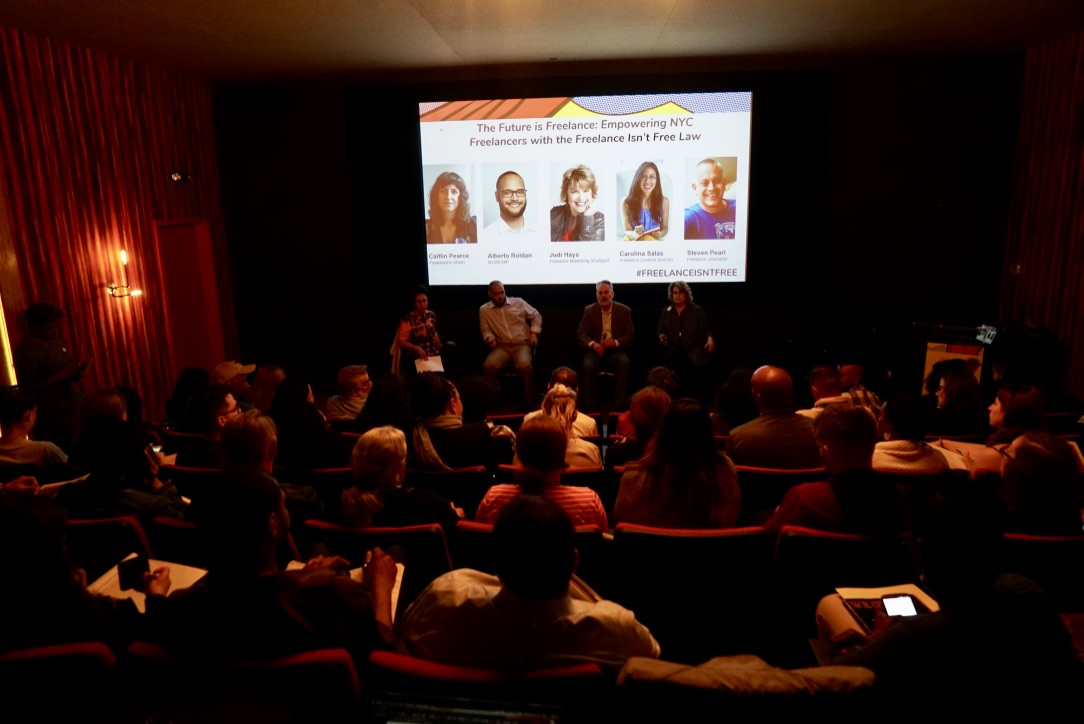 Find Purpose In Your Passion
After a lively Q&A with the panelists, the audience relocated to the lounge for a fireside chat with Angy Rivera, Co-Executive Director of NYSYC, and Janel Martinez, Multimedia Journalist and founder of Ain't I Latina?: "Find Purpose in Your Passion."
Among the topics they explored were freelancing and immigration, the perennial problem of parents who don't quite understand what their kid does for a living, and finding their own perspectives. "As the daughter of immigrants, I sometimes feel like I have to work harder — so I've had to change my thought process towards work as a freelancer," said Janel.
And on nonpayment, Angy believed that technology is backing up the Freelance Isn't Free law's efforts. "One of the things that has been in helping in pushing back against nonpayment is cash apps," she said. "We've got Venmo, we've got direct deposit, you know. I'll say, 'Let's figure this out!'"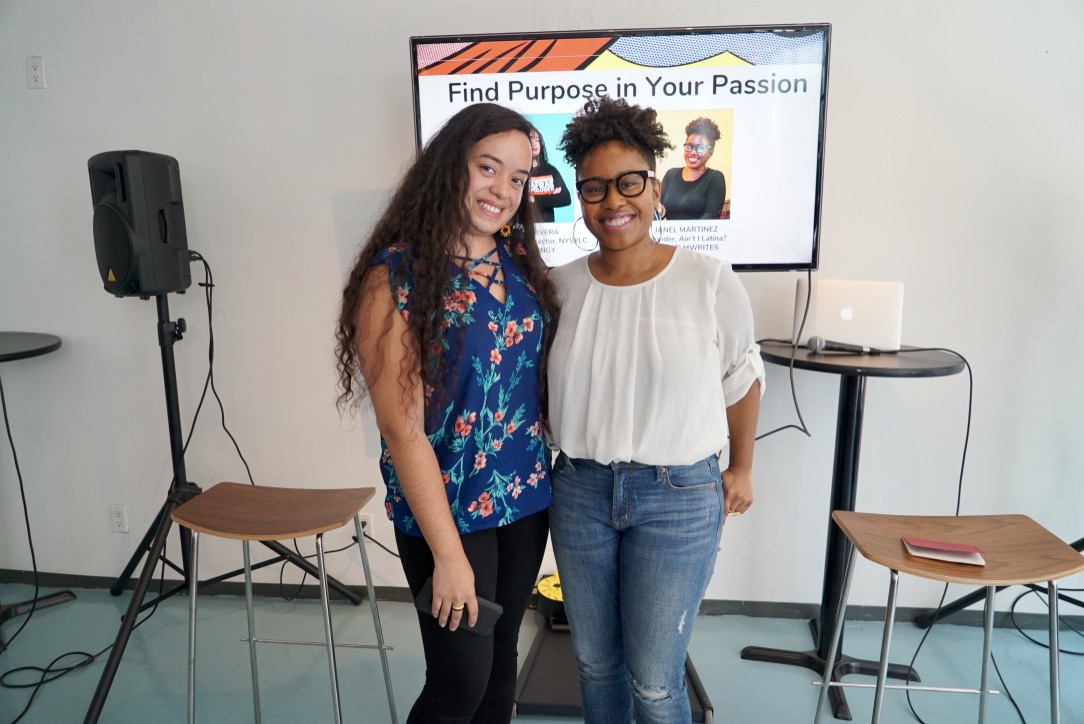 Interactive Workshops
After an inspiring morning, attendees rounded out the day by breaking out into workshops: "Freelance Cooperatives 101" led by Anh-Thu Nguyen of the Democracy at Work Institute and Arnaud Hubert SMartEU; and "Freelance Isn't Free, Know Your Rights" with the NYDCWP and New York Department of Consumer and Worker Protection and Merlyne Jean-Louis, founder of Jean-Louis Law, P.C.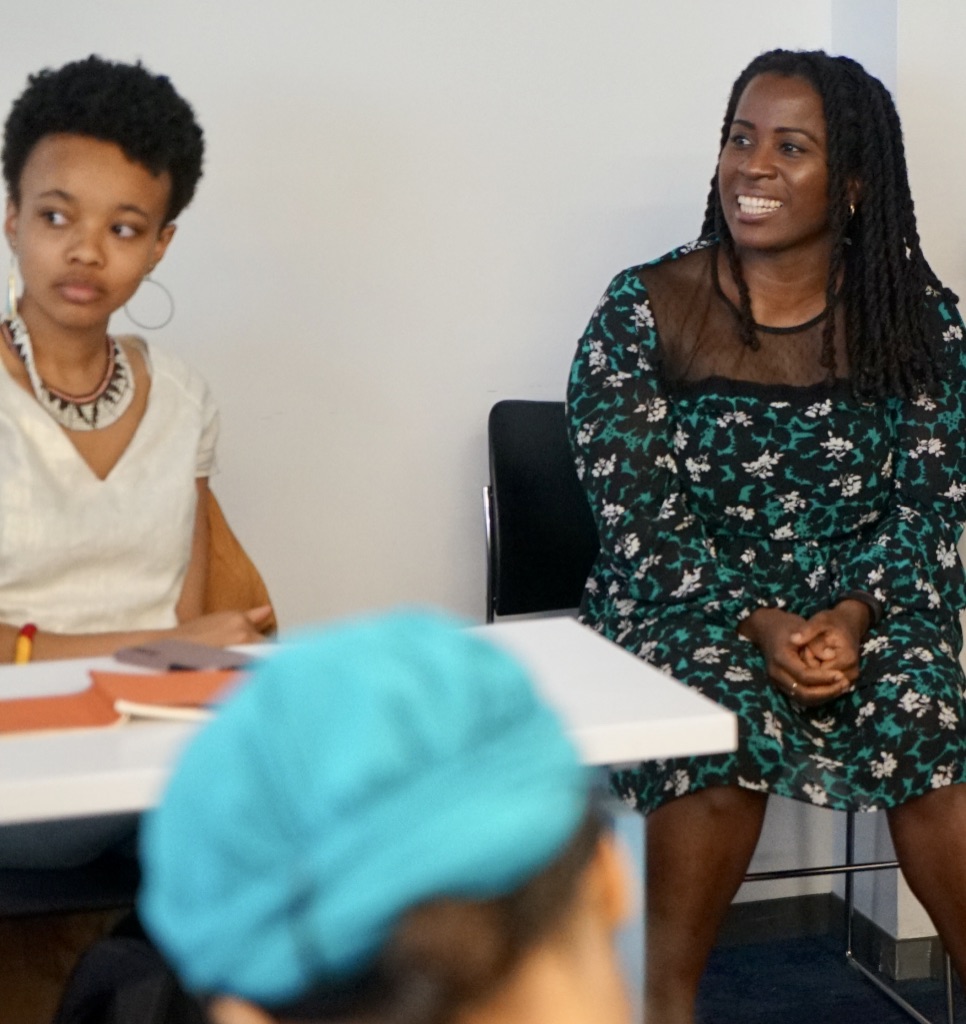 They emerged from each with a thorough grasp of how and why to use the Freelance Isn't Free law, and with a broader understanding of freelance labor models. To that, and to a day of uplifting and respecting freelancers, we said a huge cheers with a happy hour!
We would like to thank each and everyone of you, as well as the speakers, panelists, workshop leaders, sponsors, and event staff who came together to push back against nonpayment, participate in workshops, network, and party!
Did you attend Freelance Isn't Free Day? Tell us your thoughts at advocacy@freelancersunion.org.