Freelance offers endless opportunities for W-2 employees to follow their passions. And while you might have seen some fairly random gigs, Amanda Green's side hustle literally stops traffic, not to mention Oscar-winning actors. Oh, and he loves baths.
Meet Henry, aka @thenotortoisebig, an Instagram-famous, giant sulcata tortoise (not turtle) who regularly drops jaws on his walks around Central Park. To find out what it's like to manage a bonafide social media star with more than 60.5K followers, we caught up with Amanda to ask some questions (though all of them are really just variations on "What the (s)hell?").
How did Henry come into your life?
I met Henry's original owner through Tumblr back in 2013. I loved her Tumblr and thought that she and I would totally be friends IRL when I found out she had my childhood dream pet — a sulcata tortoise. Shortly after I started reading her Tumblr, I found out she needed a foster situation for Henry for six months to a year. Six years later, he has his own room in my apartment and no plans to go anywhere.
What are his requirements, and is carrying him a workout?
Henry is 39 pounds and bigger than most small dogs. I'm terrible at estimating his size, but I can tell you with certainty that his waist is larger than my size. (I'm a 25 in most jeans.) Hen mostly eats organic Timothy hay I order from a farm in Idaho, basks under a sun lamp when it's chilly, hangs in Central Park or on my terrace when the weather's nice, gets daily baths, and has an Instagram following larger than the population of my hometown in Texas. He doesn't require chin rubs, shell scratches, and head pets, but he gets so many that he now expects them. That said, he's very chill.
Yeah on that note, when did Henry become @thenotortoisebig?
In March 2014, I started Henry's Instagram account at the urging of a friend. I'd been sending her a lot of photos of Henry, and she basically said, "You need an outlet for this, and it's not me." The account was originally called @tortoiseshellfie, because I have no sense of pun control. I changed the name to @thenotortoisebig a few months later, because I thought it was a lot catchier, and it was one of the best moves I've ever made. People still don't get that a "shellfie" is a selfie with a shelled animal.
When I started the account, I naively believed Henry might be the first tortoise on Instagram. I soon realized that wasn't the case, but I've managed to make him the most famous tortoise in NYC, certainly, and one of the most popular on Instagram. It wasn't something I planned, though that would have been awesome. I just thought he was the cutest tortoise ever and shared him until people took notice. His big break, so to speak, was when I posted an ad on Craigslist for a tortoise walker who'd take him to Central Park when I was at work. The story went viral and thousands of people applied. Henry and I were on CBS Evening News, in the New York Times, on the BBC, etc. I was completely unprepared for all the attention, but also delighted. And yes, I did hire one of those many applicants to be his walker!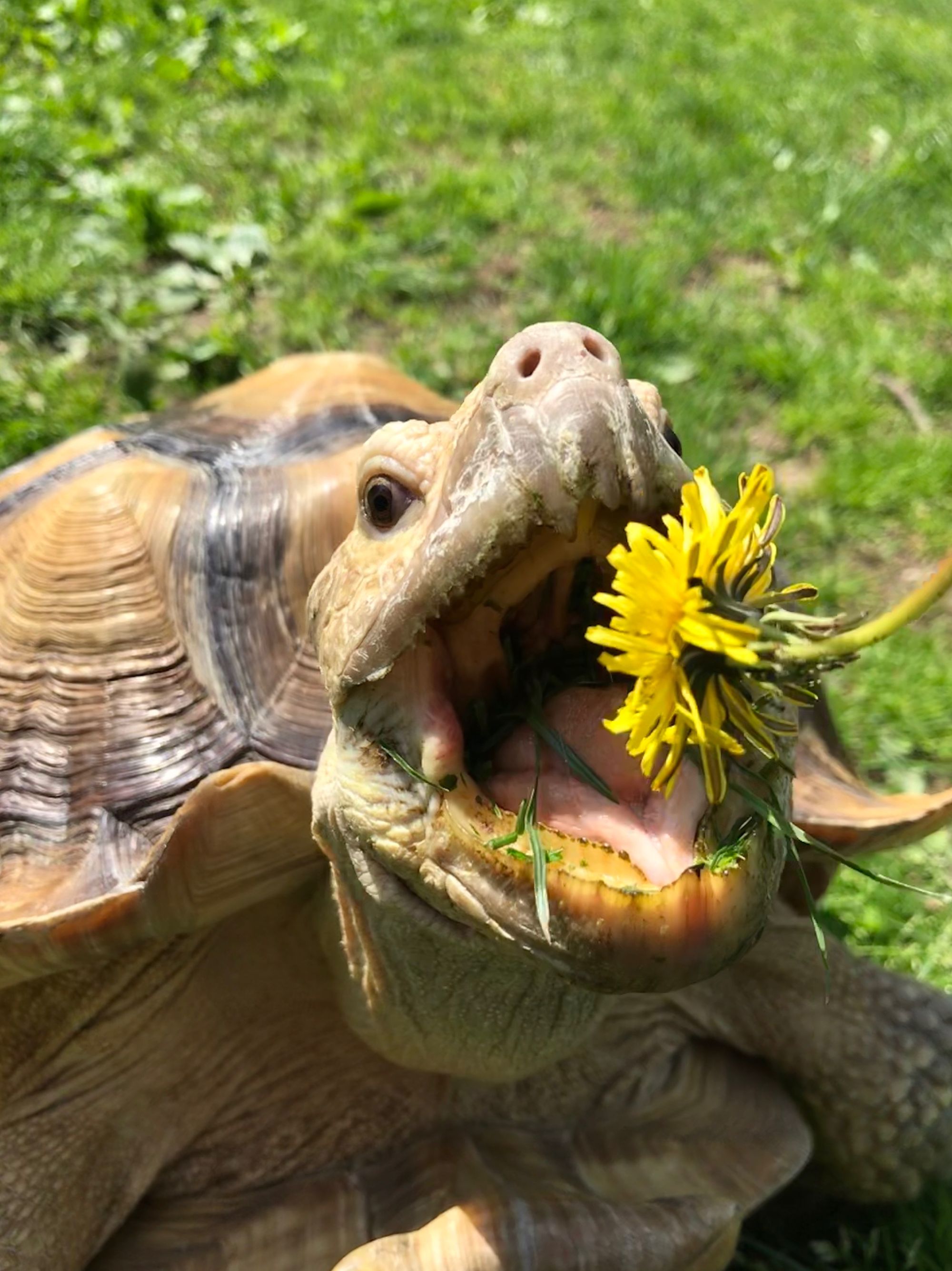 What have been the highlights, both professional and personal, of Henry's growing fame?
Seeing Henry in the Sunday New York Times was amazing. People still stop us in Central Park and ask if he's the tortoise from the Times. Henry brings a lot of people joy both in-person and online. He gets fan mail, and taking him to the park is a trip. Almost everyone stops and people ask a lot of questions. People traveling to NYC from all over the world contact me about meeting Henry. One time, an incognito Leonardo DiCaprio stopped by to check him out! Henry's worked with a few brands, but I think his big break is still to come. I'd love to sell a Henry children's book series.
Has he got any weird fans? There's always one, right?
Henry's fans are lovely, quirky people. They've visited NYC and met him, crocheted him special tortoise sweaters, mailed him holiday cards... The half-assed haters and tortsplainers are the real weirdos. Occasionally one of them will tell me I should take Henry to Africa, where his species originates, or release him into the ocean, where he'd certainly die, because he can't swim. But these interactions are rare.
How has having a giant tortoise as a side hustle affected you personally and professionally?
Henry's greatly enriched my personal life, because he gave me someone to come home to. (I grew up with many pets, but he's the first I've had all on my own as an adult.) There's also no better way to feel connected to something bigger than yourself than to take care of a literal living dinosaur. I'm also an introvert and taking Henry to the park has forced me out of my comfort zone and made NYC feel like a small town, because so many people have come to know and love him.
I work in marketing now, but long before, I loved experimenting with all the emerging social media platforms. I blogged on many platforms (OpenDiary, Xanga, Livejournal, Blogger, etc.) and adopted Twitter early. I was very slow to join Instagram, though, because I loathe selfie culture. Henry's Instagram has primarily been a creative outlet for me, but it's also taught me — and is still teaching me — about brand-building and marketing. The biggest lesson: passion first, product second. I've yet to get a marketing job because of Henry's Instagram account, but people do think it's cool.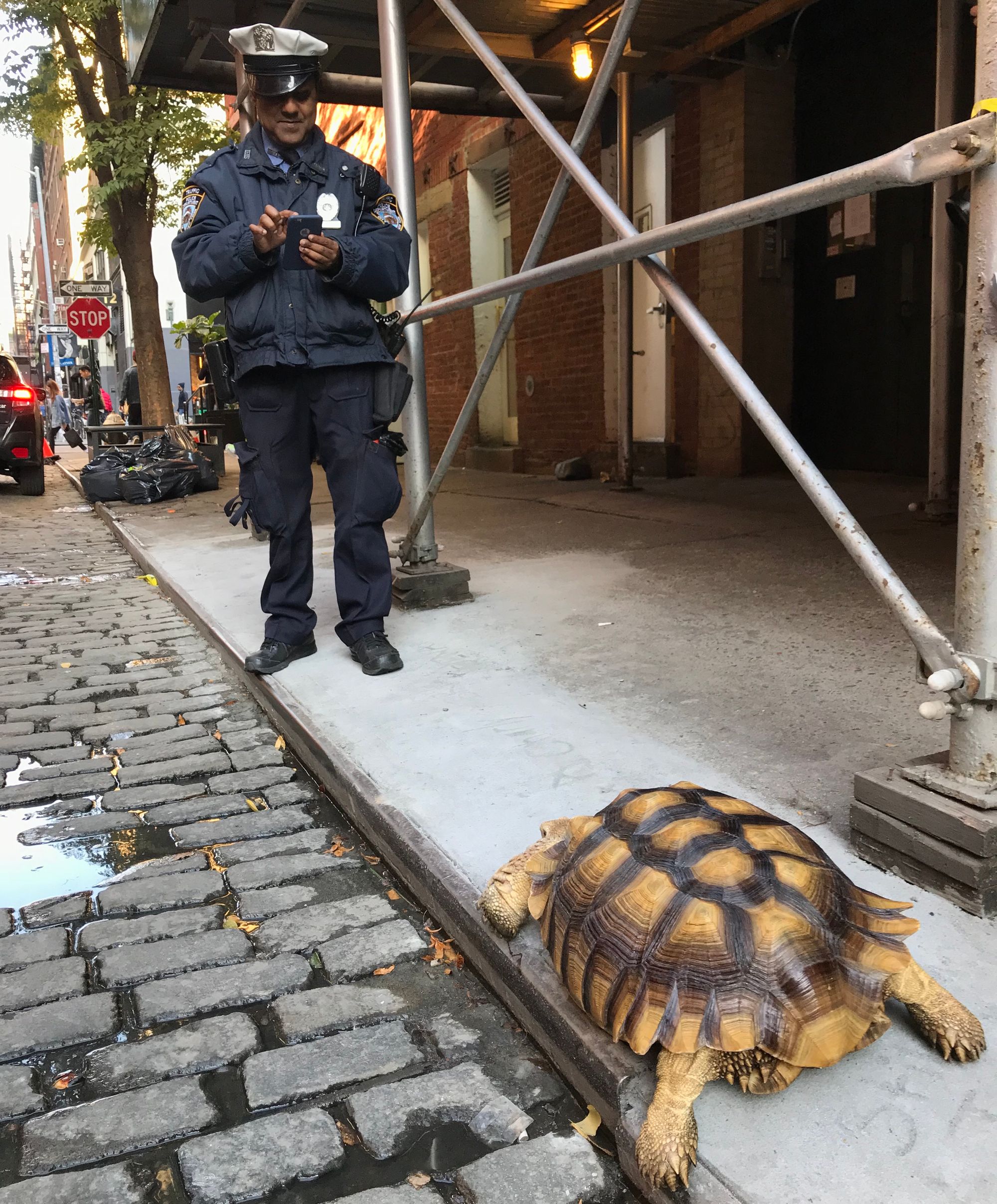 Do you think Henry has made you better at your day job?
Yes! The success of his Instagram has reinforced the importance of being authentic and the value of being weird. I don't think all the best practices I've gleaned from his account can be applied to just any product, but many translate.
What are you and Henry's retirement plans?
I'm actively planning for my retirement and starting to think about Henry's. He'll outlive me and I don't have any kids, so I want to make sure he has a good home when I'm gone. I joke about Henry's trust, but I really do save every dollar he earns. It's not exactly a Leona Helmsley situation (I wish!) but I plan on making sure he ends up safe and comfortable, with plenty of head rubs.