Thankfully, today we only need to look as far as our reigning queen of pop, Beyoncé, for help in dealing with a big ol' sack of lemons. More than just epic creative work, her Lemonade can also be an instructive guide for getting back on track.
I've culled some insights from Queen Bey, herself by listening to the album 63 million times (you're welcome!). I've selected a few essential (but still safe-for-work) lyrics in Lemonade and extracted some juice we can put to use.
You got this.
I hop up out the bed and get my swag on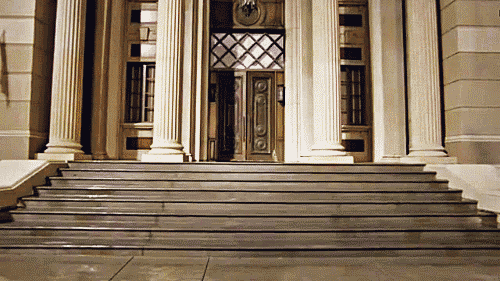 First things, first. Bey refuses to allow her negative experience to define her and neither should you. That is why it is important to find a way to celebrate the fact that you are awesome regardless of the circumstances you happen to be in at this moment. Don't hide under those covers and avoid your own reflection. Build up your confidence by doing the things that make you feel happy, even if it's something silly! How do you get your swag on?
Salvage the good parts.
Ten times out of nine, I know you're lying /
But nine times outta ten, I know you're trying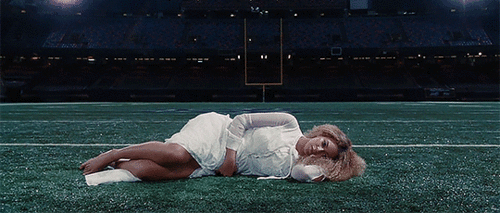 Bey is not about to throw the baby out with the bathwater. When something is great it transcends and becomes greater than the sum of its parts. When something is sucky you pick through the parts you can salvage to improve what you got or make something that's even better.
Figure out what you can walk away with and I don't mean a box of pens. Ask yourself: what did you gain from this experience? What did you learn? Did you make any new connections? Figure out what you can use from this and build on that.
Focus on the long game.
She don't gotta give it up cause she professional

Like Beyoncé, freelancer and small business owner, Marlo Scott, knew she'd be OK as long as she kept her eyes on the prize.
When the world gave her lemons, Scott made lemon vanilla cupcakes filled with lemon buttercream & fresh lemon zest at her West Village bakery and cafe Sweet Revenge.
Professionals take the long view:
"I have learned to cut myself a lot of slack and to be very ok with things taking longer than I'd like. In general, as long as you are going in the right direction and not losing sight of the progress that's being made, you'll be ok. Especially when I feel like things are stagnating or even going backwards a little bit, it's important not to lose the big picture."
With each delighted a customer, she was reminded that her Sweet Revenge was on the right track. She only needed to keep going.
Become your own spirit animal.
I am the dragon breathing fire /
Beautiful mane I'm the lion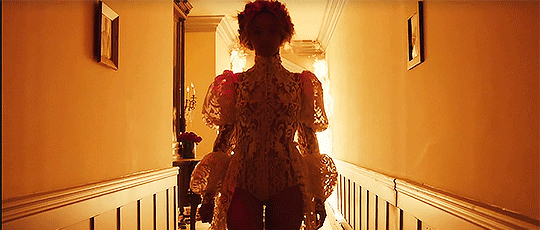 Bey has made herself the hero of her own story, not the victim. This is one of the most powerful aspects of creativity. You can use it to show the world how you want to be seen.
Tim Manley's first teaching job was difficult but he loved it. When he learned the school was interviewing other people for his position, he hid and sulked. Finally, he got the inevitable news that his job had actually been given away and he would no longer be needed the following semester. The worst had happened. With nothing to lose, he unleashed the most confident version of himself at a teacher talent show, and in doing so won over students and got his job back! I am not doing this story justice, you must hear him tell it himself.
When the worst happens, it is an opportunity to become the hero of your story and show how badass you are. Being able to look back feel proud of how you handled something challenging is what it's all about.
Make this your decisive moment.
Ima keep runnin' cause a winner don't quit on themselves.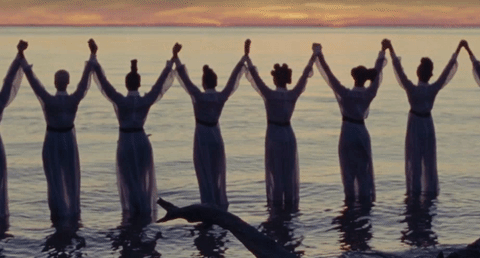 "The most important thing is to remember that any crisis is an opportunity for positive change and growth." says Alan Entin, PHD past president of division of family psychology of APA and practicing family therapist. The word crisis comes from the greek krisis which literally means decision.
He suggests that we chose to see the "lemons" we end up with, as indicators of the things in our lives that need change or at least some reflection on how we are approaching them. If do this you will be able to make meaningful choices about your next steps.
The bottom line is anyone can feel traumatized and bogged down by life's lemons. The shock alone can make even the most fierce question their life choices. But blaming yourself is not helpful. Remember to acknowledge that it is just a situation you are in right now, it is not a reflection of your value or potential. Then squeeze those dang lemons as hard as you can for the juice to move forward, best foot first just in case.
Do you have a lemons to lemonade story to share? Write it, draw it, sing it, dance it and post it to the hive. Have a great lemonade recipe? Do you just want to talk about Beyonce? I'll take that, too!