December's SPARK event focused on helping you cultivate successful client relationships.
Along with Freelancers Union, Justine Clay co-authored a dynamic SPARK curriculum to position freelancers to become in-demand and indispensible to their clients. Freelancers met in 18 cities across the United States and shared their secrets for great client relationships.
Did you miss the fun on December 2? Never fear: Justine Clay recaps the content here.
How many of you became a freelancer so you could do meaningful work for great clients who understood your value?
Now let me ask you this: how many of you spend way too much time managing less-than-ideal clients who treat you like a pair of hands, want everything yesterday, and at the cheapest possible price?
If the latter sounds familiar, you're not alone. But help is at hand! As a business coach for creative freelancers and entrepreneurs, I teach creative pros how to craft a message and services that attracts and starts on-boarding ideal clients before you even speak with them.
Sound good? It is! Here are 4 ways to attract and convert high-quality prospects into clients right now:
1) Identify what makes you stand out from the crowd
Whether it's portrait photography or writing compelling advertising copy, we're all born with a unique gift. Communicating what you are uniquely equipped to offer is the first step to positioning yourself as an expert and attracting high-quality, high-paying clients. Not sure what your gift is? Start by asking yourself the following questions:
What elements of your work do you enjoy the most?
What do people come to you for?
What problems do you solve?
Why would a client work with you instead of someone else?
2) Create your ideal client profile
When you know what your clients struggle with or aspire to, you have all the information you need to create a message that speaks to your ideal client's needs, makes them feel understood and inspires confidence in your expertise.
So how do you find out what your ideal clients struggle with or aspire to? By asking them! Develop a list of 10-20 questions and invite your favorite clients out for coffee and a chat. Be sure to print out your questions and take really good notes.
What patterns do you see? Is there a service that people always come to you for? What results do they get from working with you? Is there something they need that you're not providing?
Their answers will help you tailor your services and message so that it meets their specific needs and resonates with other clients like them.
Join us for more SPARK events (it's free!)
Become a Freelancers Union member
3) Create packages or services that solve their problems
If you're not landing as many high-quality clients as you'd like, it's likely that your potential clients are not getting the information they need in order to make a quick decision in favor of working with you. Take a look at the services you offer and imagine you're seeing or hearing them for the first time.
Do they speak to the challenges your ideal clients have, or read like a laundry list of services that could be found on any one of your competitor's websites?
Building services around the problems you are uniquely equipped to solve AND the specific needs of your ideal clients will help prospects recognize you are the solution to their problem and self-select before you even get on a call with them.
4) Answer questions and objections before you speak with prospects
Creating a process that allows you to answer questions and objections before speaking with a client will dramatically increase the number of sales you close. It was a game-changer in my business - here's my process:
When people sign up for a free 20-minute consultation with me, I ask them to do the following:
Read the 'interview with Justine' on my website, which answers many of the questions and objections they may have. This ensures our time together is focused solely on their business challenges and talking about solutions.
Read my client testimonials so they can see the results other clients have got as a result of working with me.
Answer a few questions that help me get a sense of where they are, where they want to be and what their challenges are.
This process will help you and your client save time and focus on what really matters. What they need and how you can help them get results.
If you've decided that 2016 is the year you finally bring more freedom, fulfillment and money into your creative business or career, I'd love to chat and see how I can help. Schedule a 20-minute phone consultation with me here and share your business challenges, ask questions and talk about solutions.
I can't wait to help you build the creative business or career of your dreams!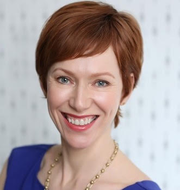 Justine Clay has been helping freelance creative talent build thriving careers for more than 15 years. As a business coach for creative professionals at Pitch Perfect, Justine helps her clients define what makes them unique, create a clear marketing message and get more, high-quality, better-paying clients. She is also a regular contributor to the Freelancers Union blog.