In 2015, more than 53 million Americans will freelance. This plucky, nimble group of entrepreneurs will transform the economy, change the way we think about "work," and build meaningful, un-soul-sucking lives on their own terms. (And try to stay sane while doing it.)
The Freelancer's Bible is their survival guide.
After 15 years working with thousands of freelancers, hearing their stories, and learning from their successes, Freelancers Union founder Sara Horowitz wrote The Freelancer's Bible as a road map and reference for the growing independent workforce. It's a virtual goldmine of glittering nuggets of freelance wisdom that has spawned such articles as How to Cope With Freelance Dry Spells and 4 Keys to Natural Networking.
Haven't read it yet? Pick up a copy of from either of these fine book sellers:
Here's what people are saying:
"We live in a gig economy today and there's no better guide to making your way in that world than The Freelancer's Bible. It will help you be savvier about building your brand and getting work."
—Tina Brown, Editor, Newsweek & The Daily Beast
"The Freelancers' Bible is just what I need to know which takes the fear out of making the leap. It helps me weigh the pros and cons about important decisions such as insurance, taxes, and retirement."
—MicheleFM
"The Freelancer's Bible provides the road map for independent, creative entrepreneurs."
—Chad Dickerson, CEO, Etsy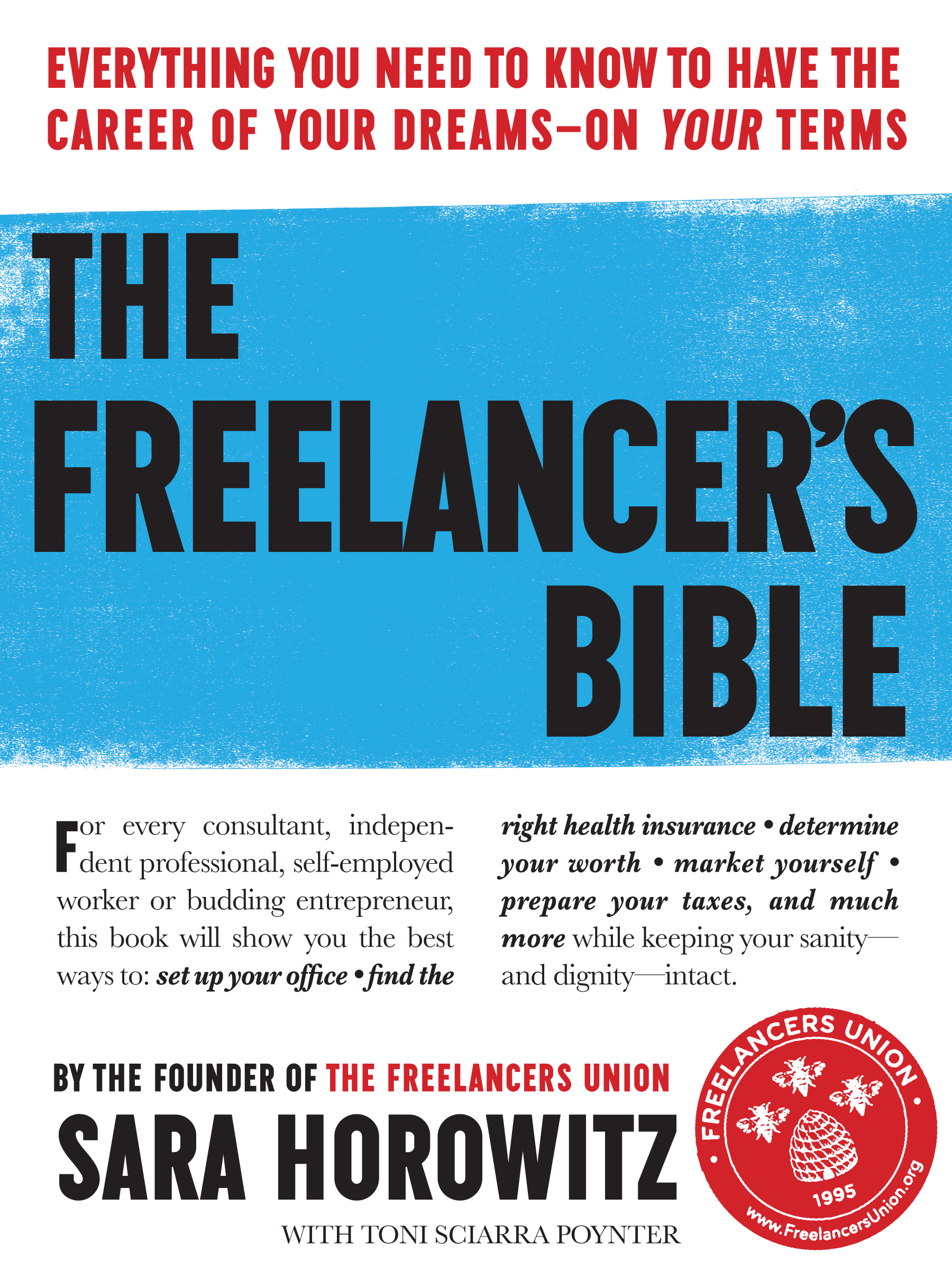 Everything you need to know to have the career of your dreams--on your terms. Pick up a copy of The Freelancer's Bible now.