Calling all authors, editors, journalists, and writers! There is a Hive just for you!
This Hive is abuzz with members looking to connect with other freelancers. Hive leader Ciera Chapman describes it as:
"A place to share resources and make connections, to get feedback and find inspiration for freelance writers of all kinds everywhere. Let's expand our reach and help one another."
--Ciera Chapman
This Hive features everything from local meetups to online resources to gigs for those in the writing industry. There's a little something for everyone!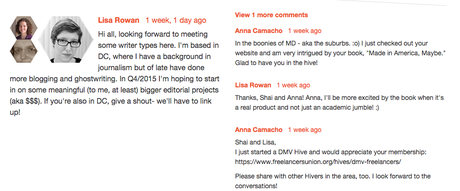 Ashlee Christian is from the north-side of Chicago and will never stop saying "pop" or eating pizza with a fork and knife, so please stop trying to change her. Follow her on Twitter @nomadnation