Photo by: N i c o l a
Three cheers for the independent booksellers and café owners of these United States of America. Hip hip huzzah!
In my research, it became apparent that not only are these independently-owned businesses thriving and doing great things for their communities, but everybody loves them. For all of you Quiet Revolutionaries out there, supporting the independent guy is just how you roll. And we like that about you.
There are so many great indie bookstores and cafés out there, too many to name in one post (that wasn't a million words long), so here's the short and sweet version accompanied by photographs from the independent instagrammers who have lots of love for them.
New York, NY
Why it's great: This beautiful bookstore and cafe is almost entirely volunteer-run and 100% of the profits go back to the tireless advocates at Housing Works who are fighting the good fight against homelessness and AIDS.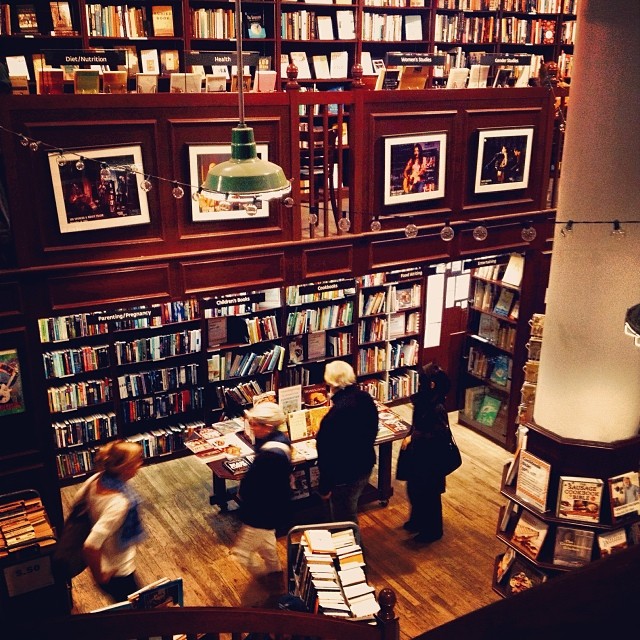 Photo by: @mjchou_
Brooklyn, NY
Why it's great: Brooklyn Roasting Company is committed to upholding the highest standards of fair trade, rainforest alliance, organic certified and sustainable coffee, as well as employing environmentally-sound business practices (not to mention the coffee is darn tasty).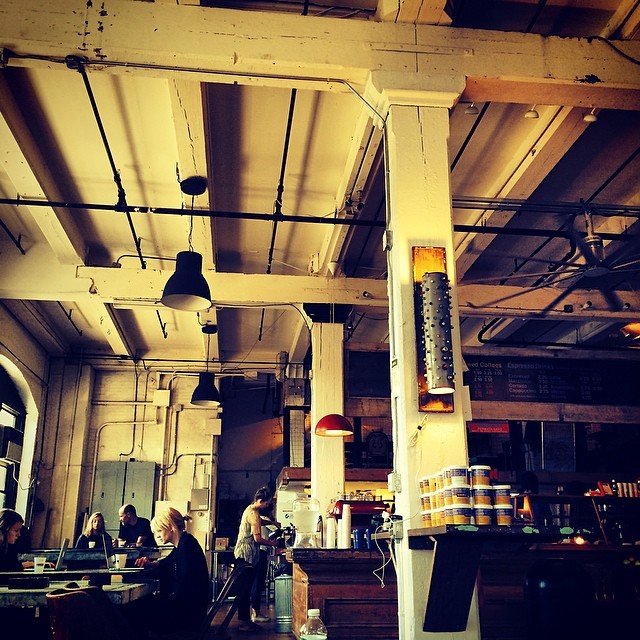 Photo by: @denisemarieo
New York, NY
Why it's great: A bright and lovely place to enjoy a cup of coffee and a good book, you can even make your own book using their neat Espresso Book Machine!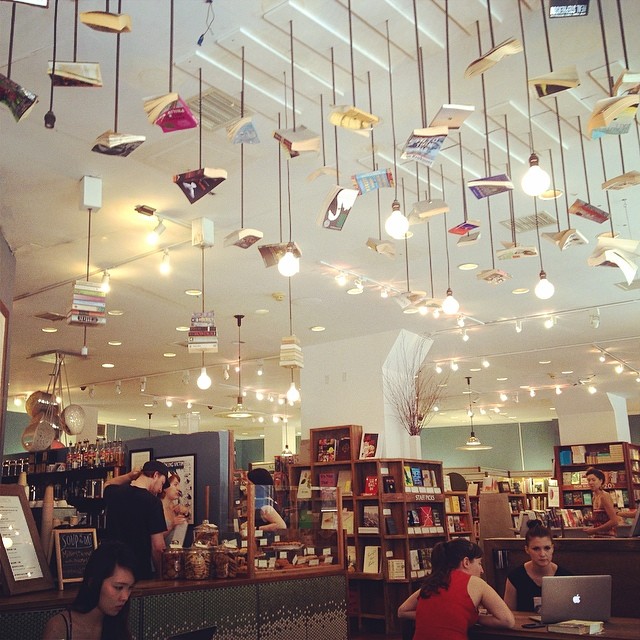 Photo by: @parjulia
San Francisco, CA
Why it's great: Founded in 1953 by poet Lawrence Ferlinghetti and Peter D. Martin, City Lights is one of the most iconic independent bookstores in the United States.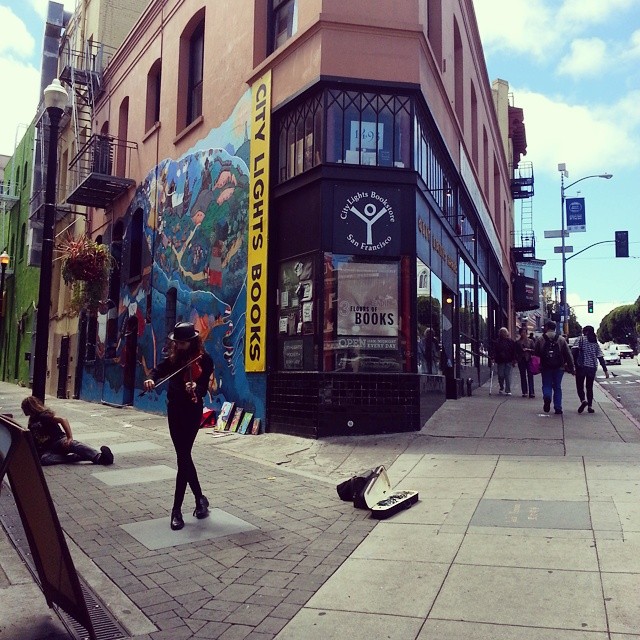 Photo by: @stina_cherie
San Francisco, CA
Why it's great: Opened in 1956, Caffe Trieste was the first espresso coffee house on the west coast. It has stayed true to its roots and remains a little slice of history.
Photo by: @dariomino
Seattle, WA
Why it's great: The Elliott Bay Book Company has been around since 1973 and is staffed by friendly bibliophiles who are not only very helpful, but curate a pretty spectacular staff recommendation wall as well.
Photo by: @jennyvorwaller
Seattle, WA
Why it's great: Caffe Vita's Capitol Hill location is a mere hop skip and jump away from The Elliott Bay Book Company. They roast their own coffee and are champions of the Farm Direct movement, importing all of their coffee beans directly from the farmers who grow them.
Photo by: @therealmicahjames
Philadelphia, PA
Why it's great: The original location has NO WiFi, which makes it great because it means you have to go there and talk to people, or read a book, or knit a scarf, or any other pastime that was enjoyed by humans before the advent of WiFi.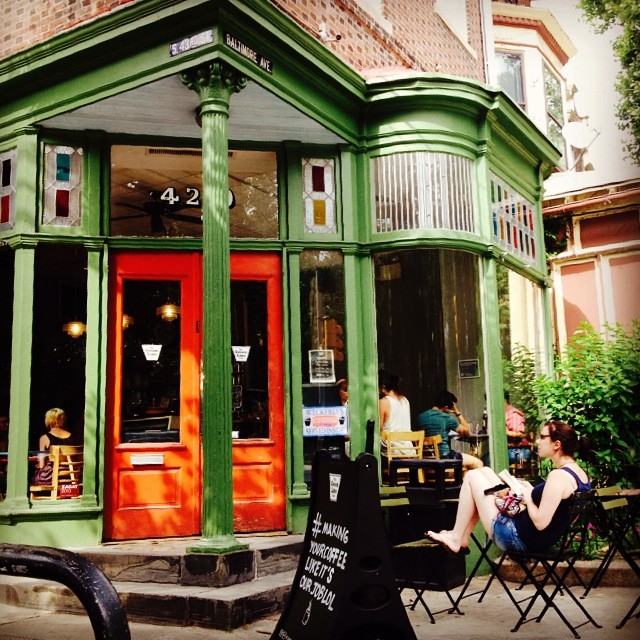 Photo by: @coquettes_armoire
Philadelphia, PA
Why it's great: Brickbat offers a great curation of used and rare books and hosts regular events that feature local authors and musicians.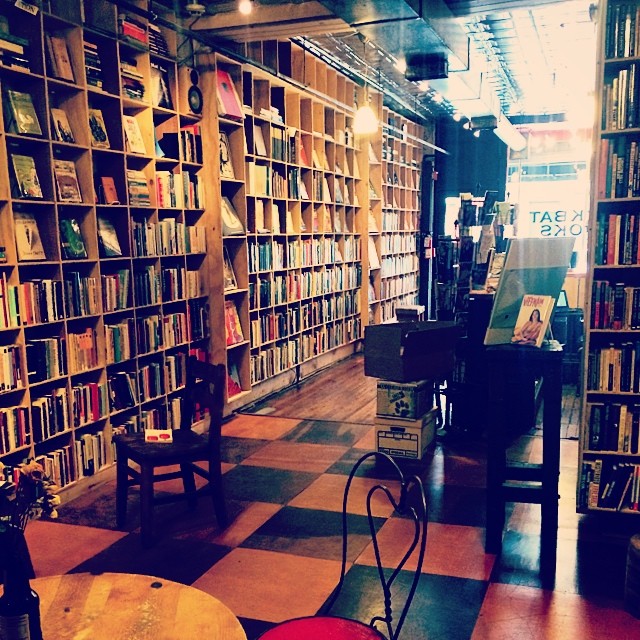 Photo by: @nicolerossi
Franklin, MA
Why it's great: The Shire Book Shop is located in a turn-of-the-century mill building where the owners encourage you to leaf through books at your leisure while enjoying a free cup of tea, it doesn't get much more delightful than that.
Photo by: @milliebot_reads
Denver, CO
Why it's great: Tattered Cover has been independently selling books and hosting great authors throughout the Denver area since 1971, it now operates out of three locations.
Photo by: @vfowler77
Chicago, IL
Why it's great: The Seminary Co-op has been independent and member-owned since 1961 and has grown from a founding 17 members to over 50,000 members. You don't have to be a member of the co-op to shop there, but for only a $30 investment, why not join?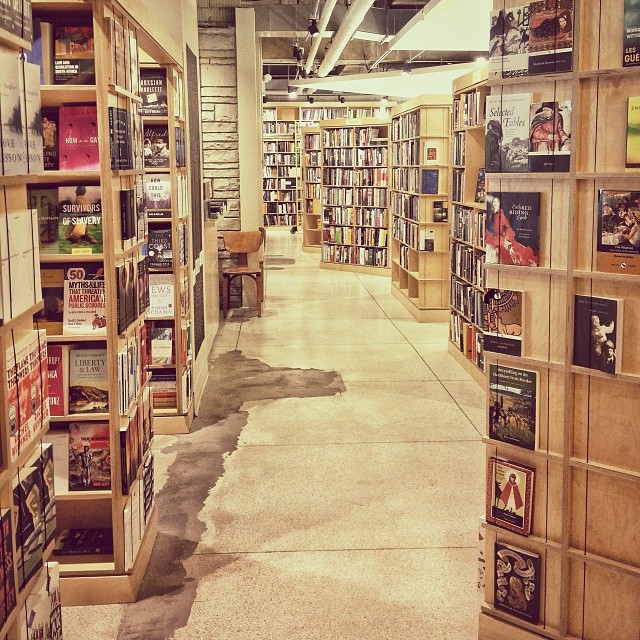 Photo by: @emilyathomeandaway
Chicago, IL
Why it's great: Quimby's website speaks for itself: "Specialists in the importation, distribution and sale of unusual publications, aberrant periodicals, saucy comic booklets and assorted fancies." So pretty much everything you have been looking for lives here.
Photo by: @penjamin_
Los Angeles, CA
Why it's great: The Last Bookstore began in 2005 and has grown into a 10,000 sq. ft. location that includes a coffee bar and record shop. It has become the largest independent bookstore in California for buying and selling used and new books as well as records!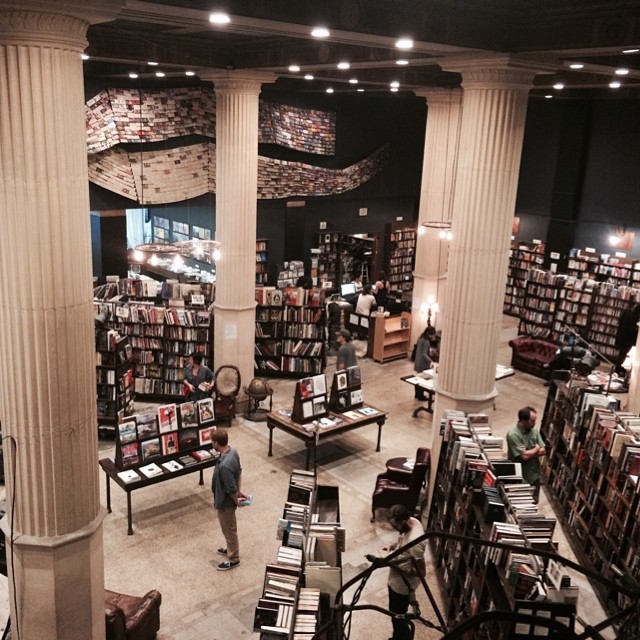 Photo by: @xpizzagrrrlx
Washington, DC
Why it's great: Founded in 1984, Politics and Prose has been growing and evolving into its current large location that includes a cafe and 8,000 sq. ft. of great reads. They also host almost daily author events.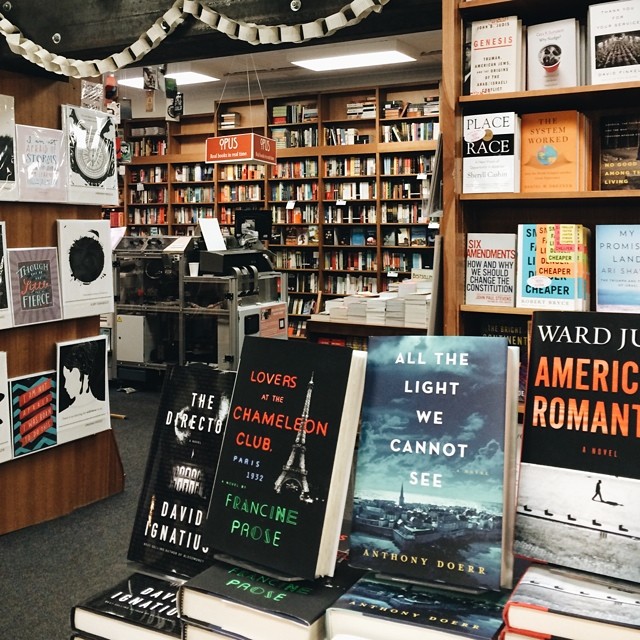 Photo by: @thealex_turner
Baltimore, MD
Why it's great: Red Emma's is a worker-owned cooperative that advertises itself as a "radical bookstore, and a vegetarian restaurant, and a coffee roaster and a space for public events." Dear Red Emma's, can I live in you?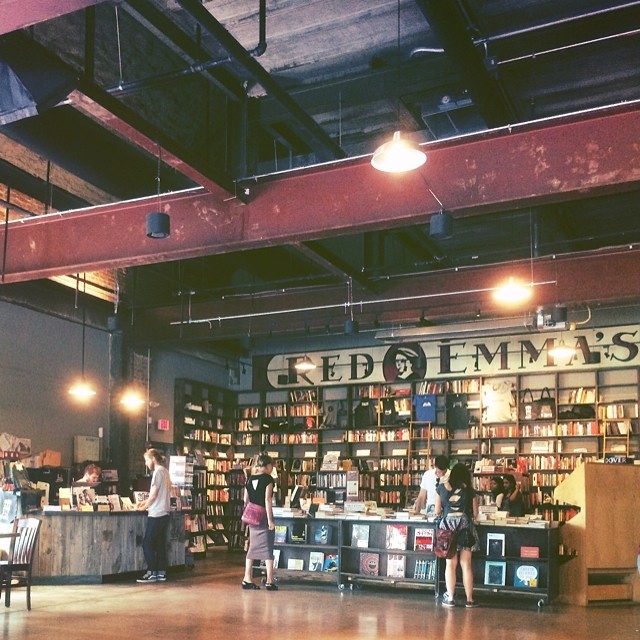 Photo by: @miss_wanderlustre
Austin, TX
Why it's great: Voted best bookstore in Austin for over 15 years, BookPeople has been selling books in downtown Austin since 1970. The large independent bookseller also hosts over 300 events every year which are free and open to all.
Photo by: @bookpeople
Portland, OR
Why it's great: Powell's flagship location is as big as a city block, and filled with over a million new, used, and out of print books, not to mention their green initiatives are top notch!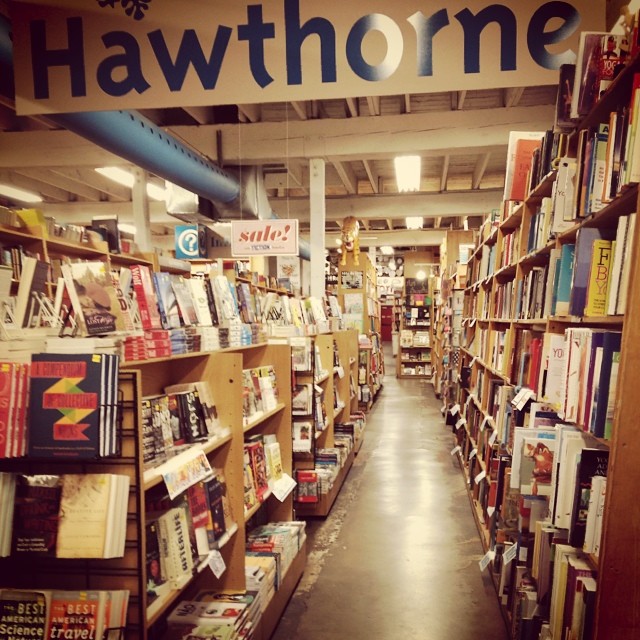 Photo by: @herbelle77
Portland, OR
Why it's great: A family-owned business that is committed to providing great coffee and tea that supports the farmers that grow it with health care, education and improved working conditions. They even have a location inside Powell's flagship location; two birds, one stone.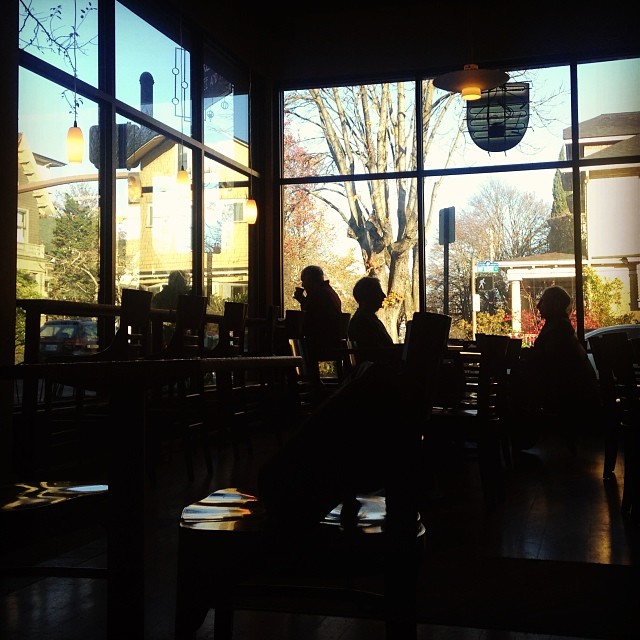 Photo by: @marymicmac
Freelancers, what's the best independent bookstore and coffee shop in your neck of the woods?