Google launched "My Business" last week, a platform that helps small business owners reach their customers.
The tool brings previously released tools like Maps, Google+ business pages, and Insights in one interface.
"The idea is to let small businesses manage their online presence in a single, consolidated way," Jen Fitzpatrick, Google's vice president of engineering and product management, told CNN Money.
"Business owners are busy and many have said they're overwhelmed by the technology out there. We spent time thinking about how to make things simpler to empower businesses to become successful online."
Google is right that small business owners are often confused by online tools that claim to help them reach and understand their customers. Google found that just over half of small businesses have a website, though many don't know what to do with it.
Google has released a number of tools to help small business owners over the last several weeks, including a way to connect local business pages (on Maps) with their Google+ page.
But unlike Google+ Local, Google My Business gives an opportunity for businesses that aren't based in any location (including freelancers) to build a Google presence by selecting the "Brand" option.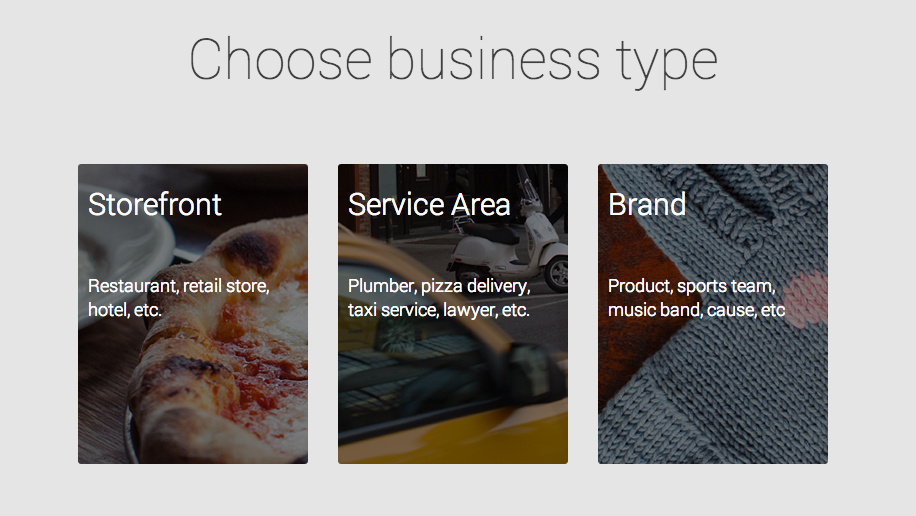 One caveat: Google warns that My Business is not designed to bring up your page higher in search results. If only!
Download the (highly-rated) App here or visit the tool for desktop here.