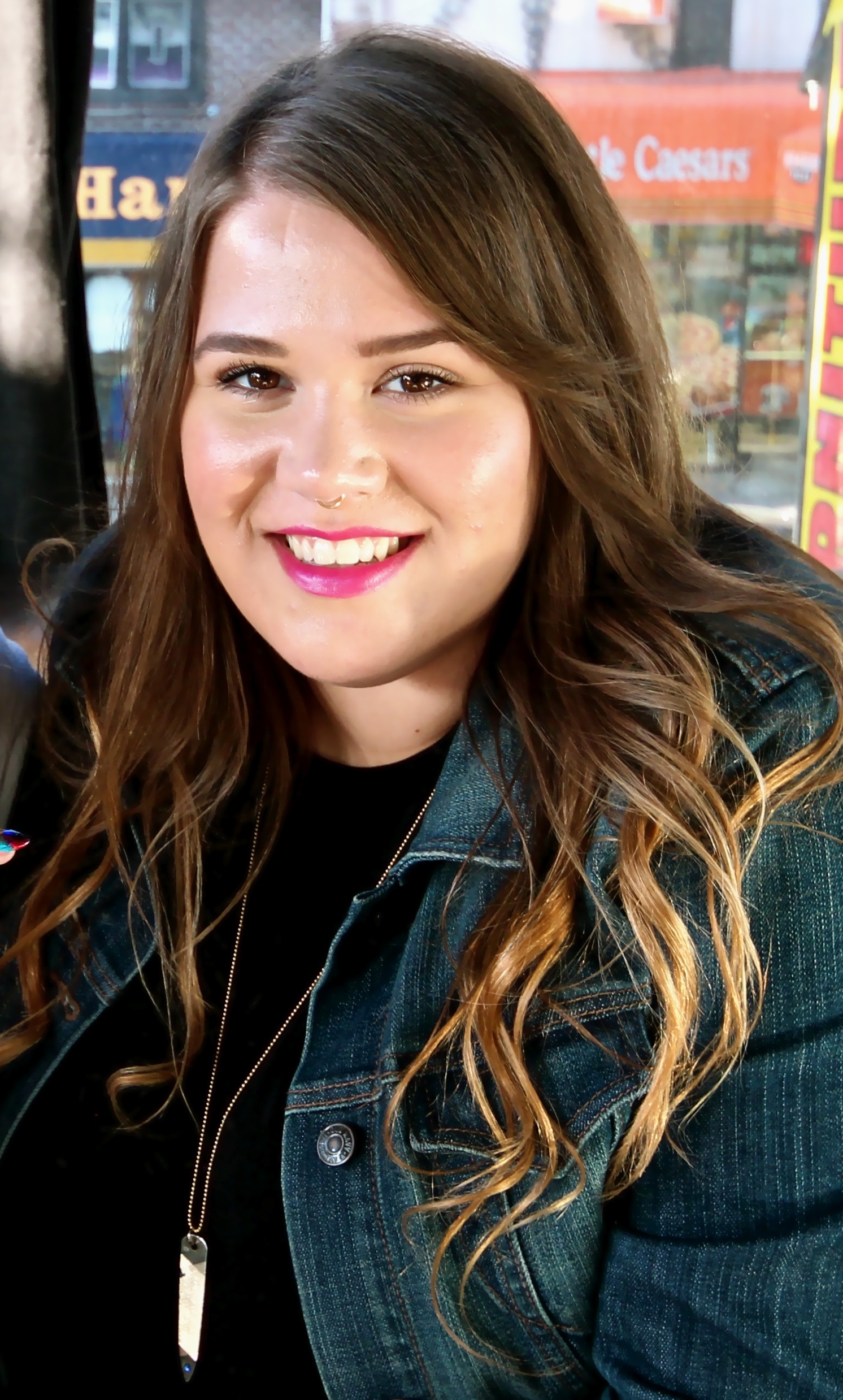 For artist Ashley Crowe, canvases come in stylish sets of 10. Though she didn't initally think her talent for nail art would lead to a career, she followed her passion wholeheartedly and now has a thriving freelance business.
Ashley is a designer manicurist based in Chicago, as well as the creator and Editor-in-Chief of Tipsy Zine, the first nail art lifestyle magazine in the U.S. Working under the name of AstroWifey, she takes personal nail appointments in addition to working events, parties, runway shows, and photoshoots. Ashley's work has been featured in the Museum of Contemporary Art Chicago, MoMA PS1, and the Brooklyn Museum, and her corporate clients include brands such as Nike, RGB Cosmetics, TopShop, and Apple.
Below, Ashley discusses how she got started as a freelancer, when to turn down clients, and why you should always create original works of art.
How did you learn to create nail art?
I have always loved to create, whether by getting crafty or drawing. In high school, I took an after-school course that taught me painting techniques, which is how I got comfortable with different kinds of paint mediums and brushes. Being a DIYer, I started painting my nails; I have always had my eyes and ears on the street and loved the square, long extensions with crystals and airbrush designs.
I stumbled upon Japanese nail art and started painting replicas of Keith Haring and Takashi Murakami paintings on my nails, along with taking references from Japan by stacking them up with jewels and gems. The love grew strong, and then I noticed that nail culture started getting bigger in the states. Before you knew it, nail art was everywhere!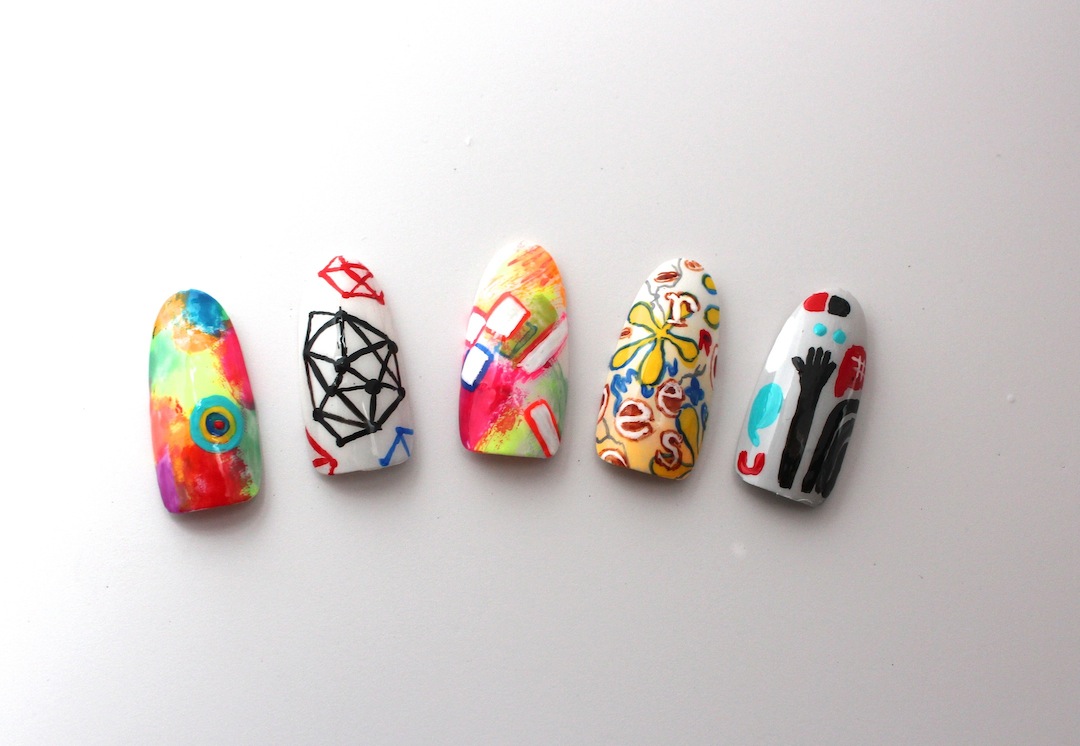 When did this branch out into a freelance career for you?
From the very beginning. It two weeks of having art on my nails for me to decide to start blogging about it because everywhere I went, everyone was grabbing at my hands and asking questions. At first I guess it was more of a hobby, but I aspired for it to be bigger. I just didn't really think of doing nails for a living until everyone was pleading with me to do theirs. A lightbulb went off and I went to nail school.
I really fell for it. I love the act of painting nails, meeting new people, pampering, and the gossip that goes on in the nail studio. I don't paint and tell, so most of my clients share secrets that they can't even share with their best friends. I wish I could write a book, but I don't snitch. Rule #1 of nails is: what happens in the nail salon, stays in the nail salon!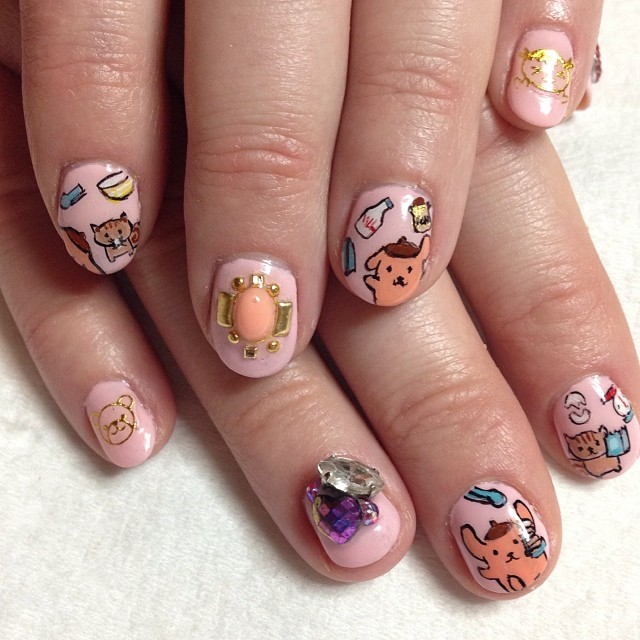 Do you have any favorite kinds of designs to create?
I love patterns and art. My sessions are really a collaboration between my clients and I, so when they come in for a session I love to hear a word, theme, or idea they have in mind and then make it happen on their nails.
I have to admit, I get a little freaked when a client comes in and allows me free reign. It sounds like fun, but you want their nails to truly reflect them and their style and the best part is making that happen for them. Plus, I learn so much about textile, fashion, graphic designers and artists from clients!
What's a typical day like as a freelance manicurist?
There isn't a typical day because every day seems to be different. Some days I'm on set doing nails for a photo shoot, or I'm traveling to NY to work as a featured artist or film nail tutorials, or I'm working with clients from my studio in Chicago, curating ideas for my nail art magazine Tipsy Zine, or doing events or house calls.
I love my job because it has taken me places I could never have imagined. It has been the best adventure of my life!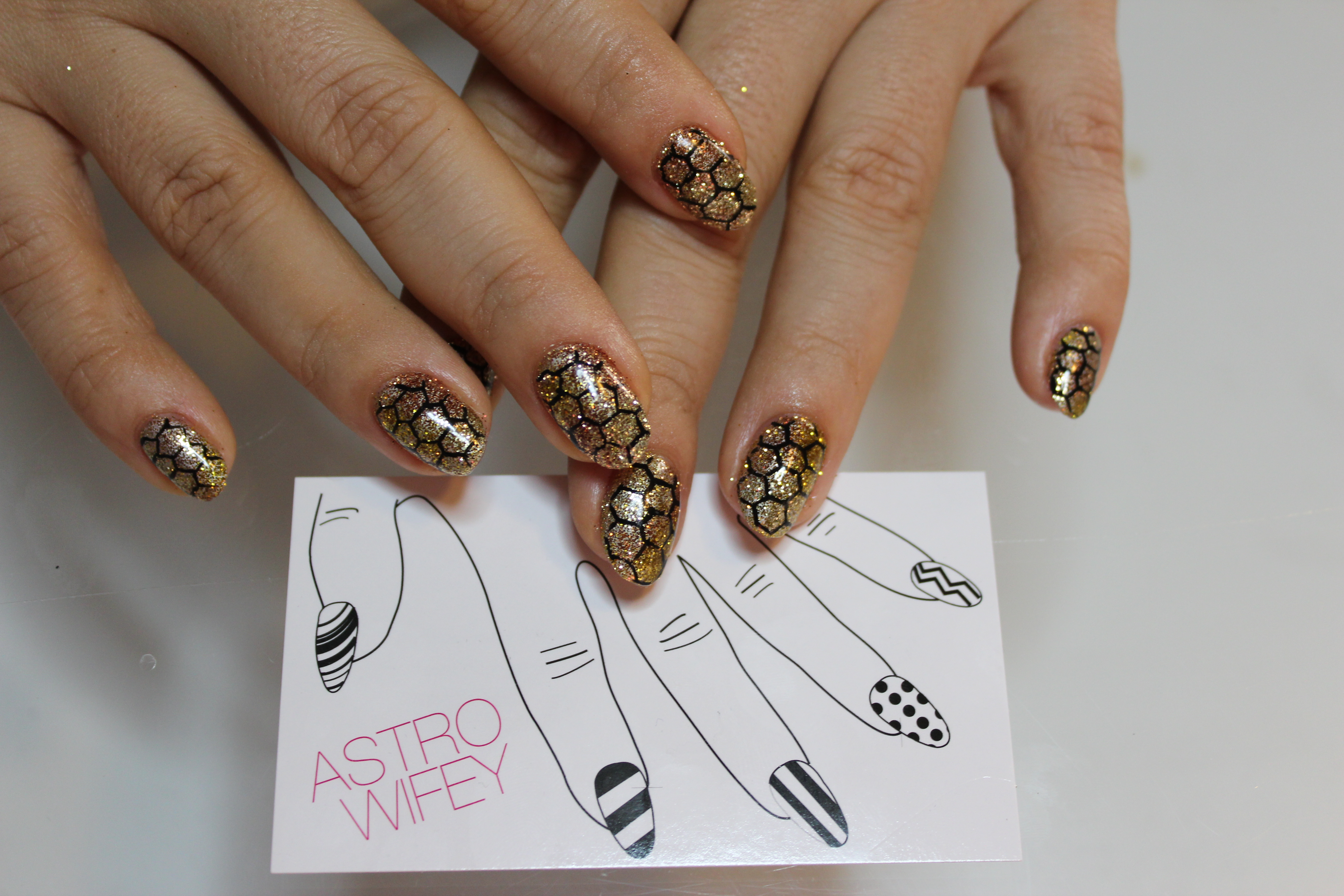 **What kinds of challenges have you faced in your freelance career? **
One of the most difficult challenges would have to be learning my worth and being willing to pass up an opportunity if I know I'm not receiving what I deserve. It's difficult to say "thanks but no thanks" to a company that you admire when they are selling you short. But other opportunities always arise, and that's why you have to learn to politely turn down proposals.
Starting a nail art magazine has also come with many challenges – print is not an easy world to master. I've faced every obstacle you can think of with Tipsy Zine, but when I am holding the finalized issue in my hand its so worth all the tears of frustration and stressful days.
What's the best part about your job?
Getting to do what I truly love everyday!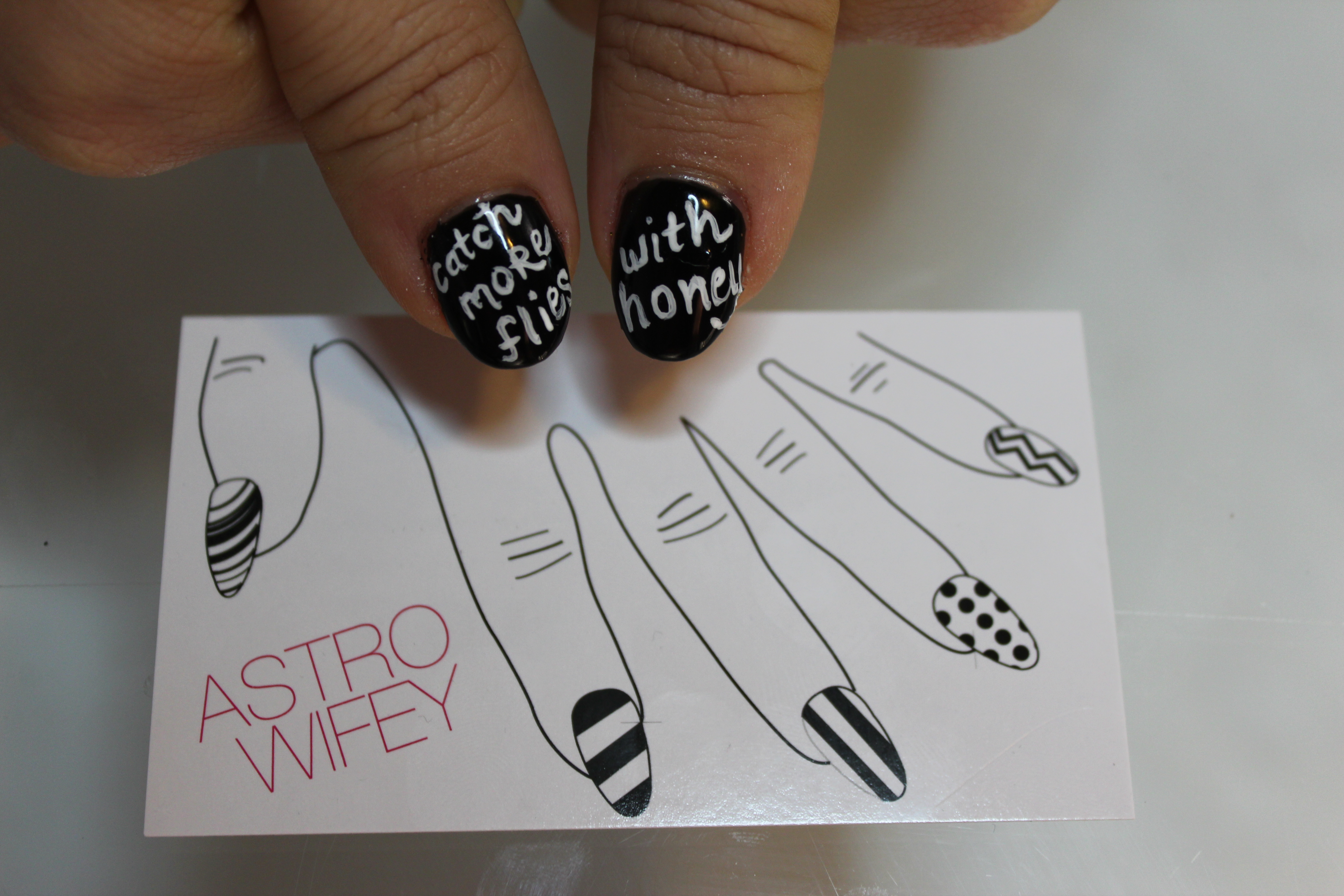 Any advice for up-and-coming nail artists?
Work hard and don't bite someone's work or style. It's always good to have inspiration from other artists, but we don't want to see another artist exactly like one of us because it isn't fresh and new. Develop your own style and be patient with yourself if that takes time.
To this day I look at other artists' work in awe and wish I could do that, but we all have our own styles. I almost never copy a nail look from another artist unless it's an iconic look like Madeline Poole's border manicure, and when I do that, I try to put my own spin on it and still credit the original artist. Most of my clients respect my art form and want an original work of art on their nails. Every once in a while I have a client that controls the whole creative process, and the funny thing is, I am never satisfied with those nail sets because I feel they always fall short.
Who would be your dream client?
Grace Jones from the past, because the more avant-garde and boundary-pushing the better! From the present, Kalela, because I love her music right now (it's the best music to do nails to) and I think she would work a bright, bold print like no other! Solange Knowles also has a love for prints and color and I am always inspired by her Instagram feed.
**To see more of Ashley Crowe's nail art, follow her on Instagram or check out her website, AstroWifey. **