Accidents happen all the time. That's why we've partnered with Trupo to offer freelancers access to curated benefits like accident and specified disease (critical illness) insurance.
For many of us, if we get hurt then we're out of work. If we're unable to visit our clients, use our equipment, or even easily commute then we lose out on paychecks. For example: if a photographer breaks his hands, he can't use his camera. If a consultant can't walk, she can't meet with her clients.
That is why accident insurance is so important for freelancers. It can pay you the benefits directly, allowing you to use them however you want. Say you take a spill on your bike and break your leg. How are you going to get around the city or drive a car? You can use your accident insurance payout to cover your newly accrued cab fare. It can cover an x-ray, an ambulance ride, your groceries, and even your rent.
It's important to cover all your bases and protect yourself from the unexpected. Stuff happens, but it doesn't mean you have to lose your savings over it.
Get a curated accident plan for your freelance life.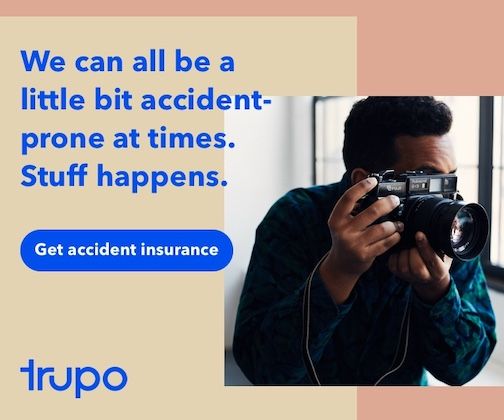 The policy has exclusions and limitations which may affect any benefits payable. Accident insurance is underwritten by The Paul Revere Life Insurance Company, Worcester, MA. ADR1244-2019