This is a post from a member of the Freelancers Union community. If you're interested in sharing your expertise, your story, or some advice you think will help a fellow freelancer out, feel free to send your blog post to us here.
How has the freelancer ecosystem changed in Pakistan over the last 2 years?
Over the last few years, the biggest and the most positive change we have seen in Pakistan, is the change in mindset. When I started freelancing in 2008, I was wary of telling people that I work from home. It was kind of a stigma. Over the years this has changed, now you see freelancers are perceived to be in a high-income bracket gaining more respect, more acceptance and more money! Although the stigma is still prevalent things are way better than before.
This transition in minds has emerged from active freelancer communities who have created online and offline groups, arranged events and highlighted success stories. Pakistanis are actively adopting freelancing with a 2014 report from the International Data Group (IDG Connect) indicating that an astounding 40% of working Pakistanis freelance in some capacity.
Once the word got out we saw government and private players taking an active interest to advance the mission. Organisations like Tech-hub and Plan9 are enabling the ecosystem. There are training resources available now and a lot of information centres where we can learn things.
Another important factor is the growth of opportunities and platforms. In just the last few years many competitive and highly successful platforms have emerged and that has increased the probability of success for freelancers. Almost at the same time, archaic payment systems have been replaced by user friendly payment withdrawal methods that literally offer more value for money earned on these platforms. With the prevalence of direct bank transfer options freelancers are more confident and feel more stable.
What tertiary support services have emerged that help Pakistanis remain competitive on freelancing platforms?
Upwork reports that Pakistani freelancers have helped the country earn a spot among the top 10 earning countries. This trend has translated to more support both in terms of resources and information in the last few years. There is a growing culture of co-working spaces in metro cities, though it is yet to reach tier 2 cities.
Places like Tech-hub in Lahore are providing an excellent enabling environment both for new and established freelancers. There are many groups on social media focusing on various marketplaces and niches. These groups and spots are excellent sources for information and tips.
International technology companies like Wordpress are establishing themselves in Pakistan, and it is helping to create a community as these companies arrange regular meetups, events, and help foster the freelancer community.
Although the government has shown keen interest and has taken some initiatives, lots of work still needs to be done to capitalise on the economic potential of freelancing. There is room for organised training and a need to scale these initiatives to every city.
**Join #FreelanceNation! **
Become a Freelancers Union member (it's free!)
What top skills spell success for freelancers?
Right now trending skills are web development, mobile application development and graphic designing. Within these verticals, there are good quality projects available with higher earning potential and possibilities for long term engagement.
Another positive aspect is that competition is low in this sector, boosting chances for hire and repeat clients. In non-IT services, customer service, SEO and content writing are popular skills, although the competition is a bit high but with persistence all of these present great quality options.
What are the top freelancer platforms popular among South Asians?
Freelancers must take full advantage of opportunities available on Upwork and Fiverr. These are the two fastest growing marketplaces in Pakistan and have shown great results. There are popular groups on Facebook for help and a focused discussion that help freelancers become more efficient. Envato, 99designs.com and Guru also have a fair following in the Pakistani market.
What are some of the roadblocks to maximising potential on crowdsourcing platforms?
The biggest roadblock is persistence and not understanding the dynamics of freelancing. When freelancers start on any one of the crowdsourcing platforms, they need to be aware of the fact that this is a full time career for many on these platforms - so expect real competition. Profiles must be very thorough and professional and proposal writing should be absolutely to the point.
Another roadblock is cultural differences and lack of communication skills. By understanding these cultural differences freelancers can adapt more easily and deliver a better product. Lack of communication skills often results in misinterpreting requirements and not being able to offer the full potential of freelancer expertise.
Understanding processes is very important, in particular the payment cycles and how to withdraw payments. Many new freelancers win projects, but struggle to identify the best payout service and get mired with payment delays and hidden fees.
It's safe to say that payments is a very critical part of freelancing and so choosing payouts that offer flexibility, speed and reliability is paramount. Transpay is the best solution for Pakistani freelancers, it connects directly with your bank account and sends funds from platform to your bank account. Transpay offers the widest coverage and bank network in Pakistan so there is no question about how reliable it is.
What else should freelancers know that wasn't covered above?
Freelancers must understand the perspective and dynamism of the industry. There are platforms available now that were not here 4 years ago. Similarly, the digital ecosystem is offering up new platforms, new marketplaces, new skills, and new tools. Freelancers, have to be on the lookout for these things and be the first ones to adapt to the changing requirements - this is where the competitive advantage lies.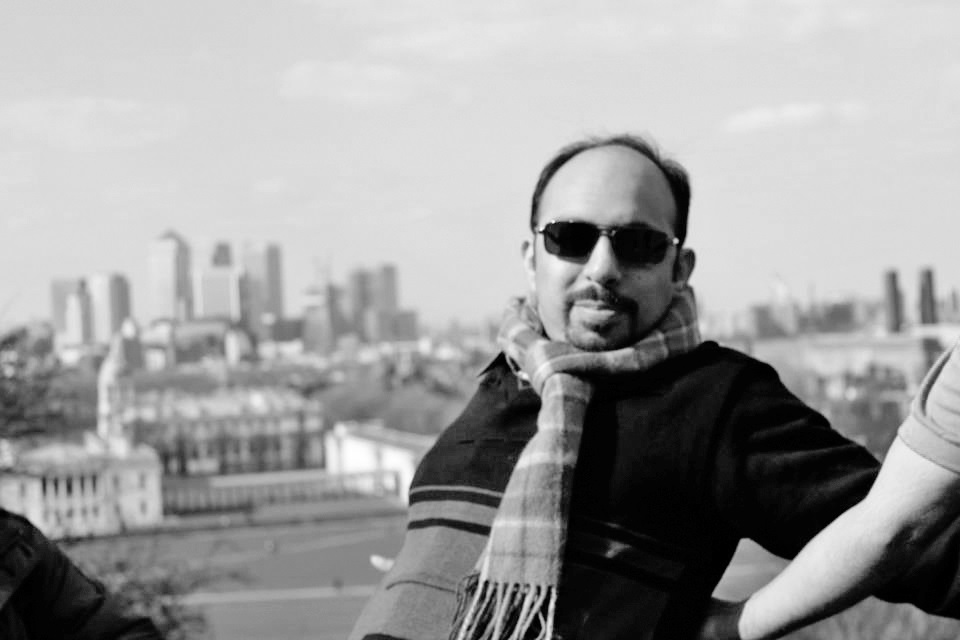 Mohsin is a technology entrepreneur and a solution finder, working as Transpay's Country Manager for Pakistan. Mohsin's key expertise are startup consulting, digital strategy, brand initialization and development, community impact and training. Mohsin is passionate about the role of Freelancing and Online work in Pakistan's economy and has been working in different capacities to improve the impact. He has been one of the top Freelancing mentors in Pakistan. Oh, and he loves traveling.