Purchasing insurance is a major decision. It's also confusing and opaque - where, exactly, is your money going, anyway?
Here at Freelancers Union, we strive to make the insurance decision process easy! Our new site is optimized to make comparing our 30+ plans as easy as 1-2-3. Even better, when you purchase insurance via our insurance agency, some of that money comes back to support the Union!
That's right: your money doesn't just go in the pockets of some faceless insurance company, it goes towards supporting the #FreelanceIsntFree Campaign, SPARK events, member resources and even this blog!
So, if you're still shopping, know that Open Enrollment ends January 31st, but try to sign up earlier as many insurers stop accepting applications before then for February coverage. Check out our options and purchase insurance that makes you feel good - inside and out.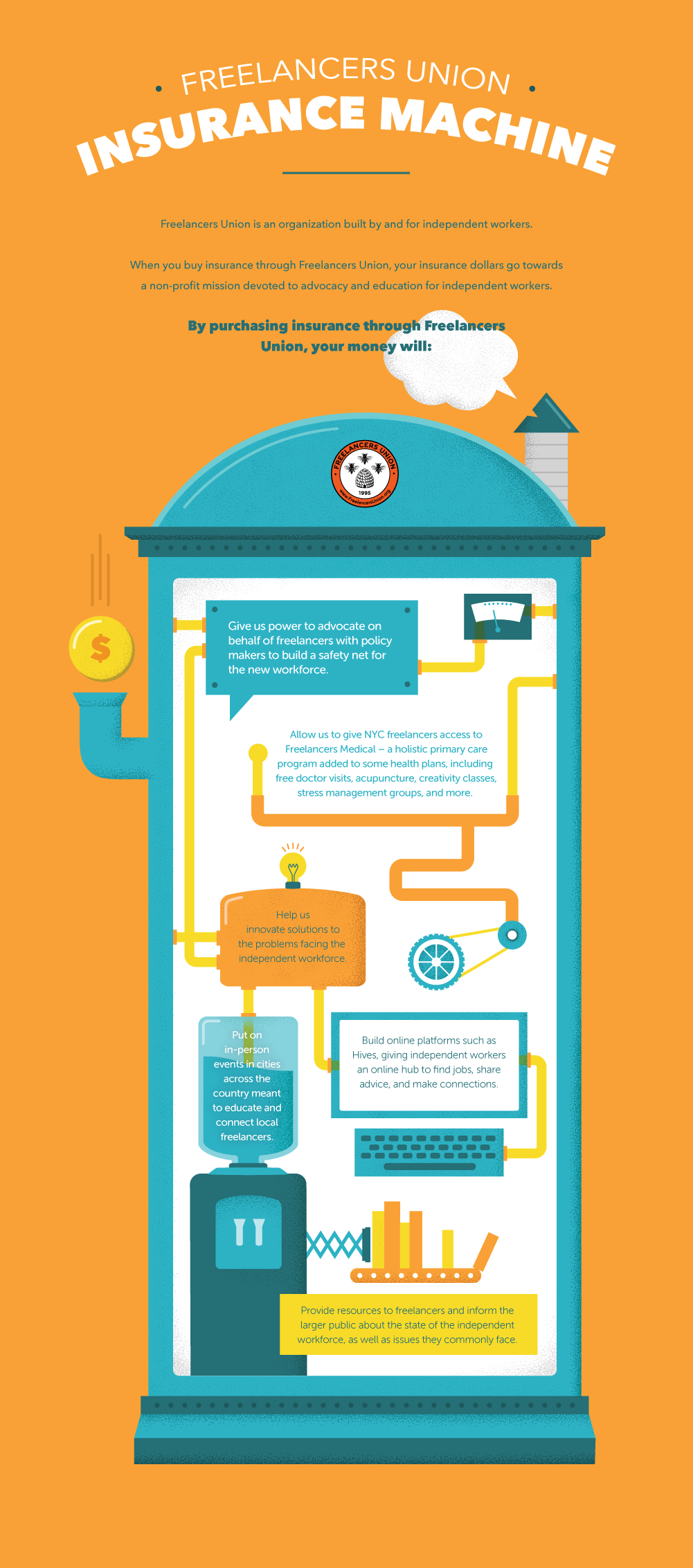 Kacia Ng is a designer and creative problem solver interested in asking a lot of questions (but often getting no answers). Find her at kaciang.com and @hotpieceoclass.