November's SPARK event focused on helping you build an inspired business.
Along with Freelancers Union, Laurie Gerber of Handel Group co-facilated a dynamic Manhattan SPARK workshop to motivate freelancers to discover their true mission and become inspired business leaders. Freelancers met in 18 cities across the United States and helped one another dream big and then focus the vision.
Did you miss the fun on November 4? Never fear: Laurie Gerber recaps the content here.
Don't forget to put next month's SPARK on your calendar:
** How to cultivate successful client relationships**
As a freelancer, you're not just the CEO of the business.
You are also the secretary, accountant, salesperson, copywriter, PR agent, and intern too! With all those responsibilities to manage every day, it can be easy to get distracted and disconnected from your most important responsibility – your mission!
If you want to lead this mission in a most effective way, the best thing you can do for yourself is..
Think from a leadership perspective!
The CEO of your business (you) would make very different decisions than the intern (also you) who mails out packages, right?
Thinking about your freelance career from a leadership perspective can help you tap into your bigger dream, refocus your energy, and organize all the moving parts that keep your business inspired and thriving.
At a recent Spark event, we discussed the most important characteristics of leadership. I want to expand on these and add others for your consideration.
You're an inspired leader when …
1. You've got a clear vision for your business
The intern in you can get lost in the details, emails, invoices, day-to-day tasks, etc. But your inner CEO is focused on the bigger picture, the mission for the business.
Physically writing out your mission is a powerful exercise and one you should do with a mentor, buddy or coach.
Staying connected to this overall vision is what will ultimately drive your success, especially during slow months or difficult transitions.
You can ask yourself this question to get you thinking in an inspired way: If you were on your deathbed, what would you want to leave behind, better than you found it, because of the work you did? This will likely help you connect with the "why" of your business.
2. You Walk Your Talk. And Talk, And Talk.
So much business is happening now digitally and socially. You differentiate yourself by being known for who you really are.
Transparency is a must, now that so much information about us is available online. Why not control the discourse and present yourself as who you really are, warts and all!
An inspired freelancer engages his/her community with the truth – posting his/her latest project to social media, attending a Freelancer Spark event, taking notes and writing a follow up blog.
These days loyalty to a brand or practitioner is engendered by personal connection. If your client feels connected, if they've been through something with you, they want to STAY with you.
Relating is huge, so don't just brag and sell to your client – share your personal stories of trial and error, and don't be afraid to ask for help. This can be scary at first but it pays off.
And fear isn't necessarily a bad thing…
3. You take risks
Stepping outside your comfort zone and taking risks can be terrifying when your butt is the only one on the line, but it's essential for business (and personal) growth.
Thankfully, the way you think about risks will radically affect the results you get. Your inner dialogue can be a source of encouragement or the saboteur of your best intentions.
Why not change your mind about fear and decide that taking risks is actually your job? Embrace them! Catch your inner chicken at play!
My policy is to be scared at least once a day, so I know I'm really pushing myself for my mission. See how I reframed risk? It's something I am chasing (within reason!) not allowing IT to spook me.
4. You manage your mind
Behind all the results you're getting in your business are your actions – what you do, what you don't do, and how you do it. But actions are not the only source of your results.
Your thoughts are actually the boss. Your ongoing inner dialogue is actually what calls most of the actions or inactions you choose. It's time to study this invisible but crucial factor in your business.
You can do a simple practice of free writing each morning about what's on your mind and then a quick mental check on your inner dialogue – we call this a purge. It catches all the negative and positive thoughts you're running, and helps you sort out which ones you want to tune into and which you want to tune out.
Internal statements such as, it's a bad economy or I didn't have enough time or they were difficult clients ... will no longer sound helpful to you.
You can also decide to start thinking different thoughts, like: success is coming or when I am brave I am rewarded – and then seek evidence to prove those theories true.
Once you realize how much your mind has been taking you down, you can take back over. You are the boss of your actions for sure, but you're also the boss of your mind. Thank goodness.
Freelancers: you can acquire and master these skills!
When you lock into your mission, be yourself, take risks, and manage your mind, you show up in the world a cut above the rest.
People will notice something different about you and be attracted.
If this list speaks to you and you're ready to seriously step up to the plate of your freelance career (or any area of your life you want to be a leader), I teach a weekend course called Design Your Life, which can introduce you to a new way of thinking and a simple method you can use to dramatically change or upgrade any area of your life.
Our next Design Your Life Weekends are in LA and NYC this December. Members of the Freelancers Union get 10% off! Use promo code: DYLWFRU10 upon sign up. Want to learn more? Sign up for a Free 30 Minute Coaching Call and see how it works!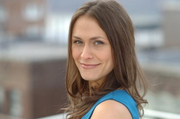 Laurie Gerber is Co-President at Handel Group®, an international corporate consulting and private coaching company. With over 20 years of experience,Handel Group specializes in bringing dreams to fruition through focused and powerful action in any area of life, personal or professional. For more information, visit www.Handelgroup.com.