This is a post from a member of the Freelancers Union community. If you're interested in sharing your expertise, your story, or some advice you think will help a fellow freelancer out, feel free to send your blog post to us here.
Greetings freelancers:
I am a freelancer, and so was my husband. He was a 1099 contract worker for the last 20 years, considered the best in the business. He installed art for the top designers and their clients — celebrities, movers and shakers.
He died last month on a job.
Here are some things I want to share with you that might have saved his life:
1. Make sure your emergency contacts are in order and on-site
On the day my husband died, no one there had my contact information.
Not the woman who called him for the job, not him, and certainly not the homeowner.
If he'd had a card with my name and information in his pocket, the EMT's could have called me from the ambulance, the hospital could have called me right away.
As it was, his phone was in his car, left behind when they took him in the ambulance — they didn't manage to reach me until over three hours after the accident.
2. Always follow safety protocol
My husband fell from a ladder. On-site, the crew put more value on the art they were installing than my husband's safety.
No one — not one of the people in the room, not the designer or the homeowners — offered to hold my husband's ladder. That's how he fell.
So what should you do? Make a rule: If there's a ladder, there needs to be someone there to hold it – even if that means hiring extra staff.
My husband did what we all do as freelancers — he wanted to be accommodating, to make it look easy — so he scampered up the ladder. It killed him.
3. Call an attorney as soon as any workplace accident occurs
I should have called an ATTORNEY the SAME day the accident happened! (I didn't — I was in shock and people told me to hold back from getting information from the client.)
When I went to an attorney (4 days later) they wanted evidence for the site.
Pictures and videotapes SHOULD have been taken the SAME day!
You are not being aggressive to do this, just do it.
The Occupational Safety and Health Administration does not cover 1099 workers; the only recourse is liability.
4. Prepare for the unthinkable
Did my husband have a basic living will and other end of life directives or all his passwords shared? No, like many families we were in the process of preparing for such an unthinkable event never fully grasping this could happen to us.
So this period of mourning is interrupted with what seems like constant paperwork.
Luckily I am surrounded by loving support and good advice from our extended family of freelancers and that is getting me through day by day and helping my family survive.
Here's a link to my husband's memorial fund with more information.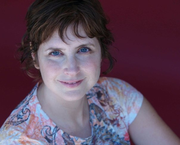 Stephanie Hubbard is a freelance filmmaker and consultant for all things documentary at www.thedocumentaryinsider.com