On Monday, members of the Brooklyn City Council, Freelancers Union staff, and over 100 New York-based freelancers streamed into Brooklyn Borough Hall to kick off the #FreelanceIsntFree Campaign.
Eric Adams, Borough President of Brooklyn, welcomed us to Brooklyn Borough Hall and underscored how important the #FreelanceIsntFree movement is to the Brooklyn community.
I'm proud to host the @FreelancersU at #Brooklyn Borough Hall as they launch their #FreelanceIsntFree campaign. pic.twitter.com/5YTEPkI7ab

— Eric Adams (@BPEricAdams) September 21, 2015
Next, our founder and Executive Director, Sara Horowitz joked about how "freelancer" used to be synonymous for "unemployed, pajamas, computer."
She went on to say that, "Now, it's clear that the freelancer is a major part of the workforce - we're 1.3 million-strong in New York City, and nationally, we're one third of the workforce. And the really wonderful part about this community? We vote."
The #FreelancingIsntFree Campaign is the first step towards truly flexing our collective power and** creating a workplace that supports and protects freelance workers.**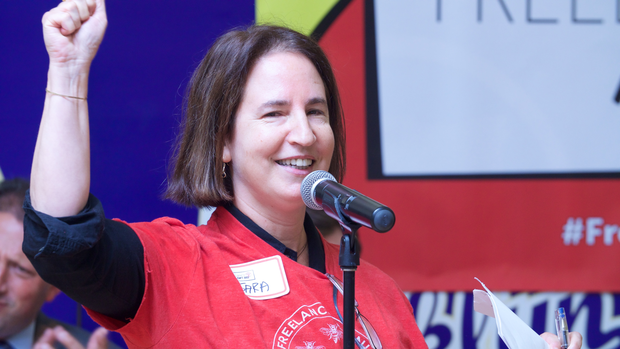 New York City Council member and #FreelanceIsntFree Campaign sponsor, Brad Lander, followed Sara's call to political action by encouraging #FreelanceNation to speak up and make sure that legislators know the issues in-and-out.
.@bradlander: "We are here to listen to you and translate that into real action." #FreelanceIsntFree pic.twitter.com/fpfqgsqjXb

— Freelancers Union (@freelancersu) September 21, 2015
In his remarks, City Council representative Stephen Levin, invoked the artistic population in Brooklyn Heights, DUMBO, Williamsburg, Greenpoint, Boerum Hill and Bedford–Stuyvesant. He reminded the audience that **nonpayment not only impacts the freelancer, but also stymies New York City's celebrated creative community. **
Council Member Laurie Gumbo pointed out that in her experiences working with various arts organizations, freelancers were almost always the last on the list to get paid. In a rousing speech, she called on **freelancers to demand that representatives address freelancer issues and compete for endorsements from #FreelanceNation. **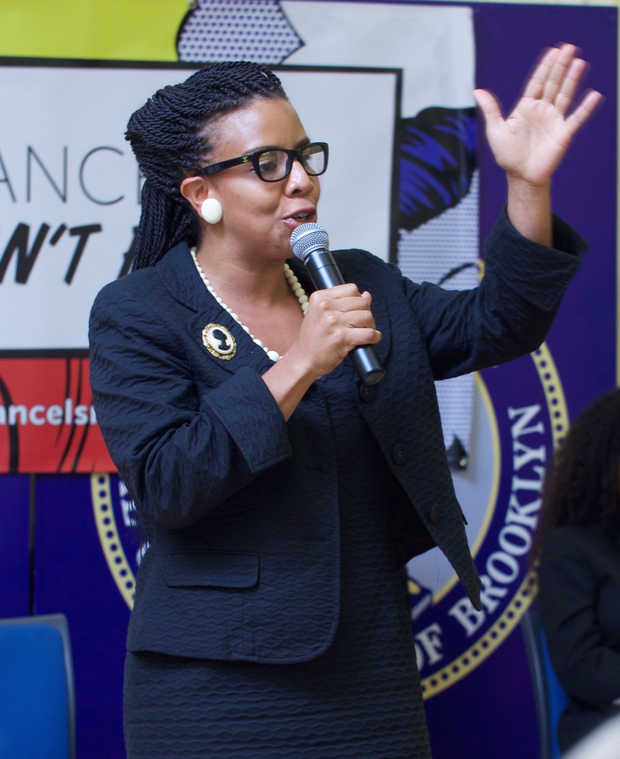 .@cmlauriecumbo: "You are the real rock stars of NYC. You are the ones that make our city what it is." #FreelanceIsntFree

— Freelancers Union (@freelancersu) September 21, 2015
Following the CIty Council representatives, 2 Freelancers Union members shared their nonpayment stories with the crowd.
As you know, talking about nonpayment can be extremely difficult; many freelancers fear speaking out will hinder future opportunities. And yet, it is this culture of silence that makes the nonpayment problem so difficult to thwart.
We're so grateful to Regine Romain and Whitney Meers for having the guts to get up in front of so many people and share their story as well as their commitment to getting freelancers everywhere paid.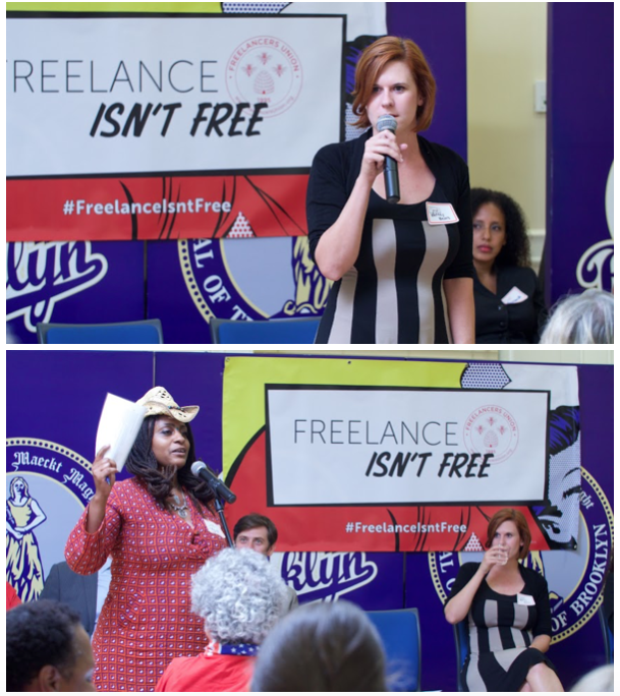 You can read Regine's nonpayment story here. Stay tuned for Whitney's story on the blog and share your own here.
Finally, Roxana Colorado, the multi-talented SPARK Manhattan leader, emphasized the strength and power of the freelancing community and reminded us that in order to tap into that power, all we have to do is join the movement.
Following Roxana's comments, we turned the event over to the audience and together, we identified commanlities across individual nonpayment stories. Then, we turned those issues into messages for legislators.
Stay tuned for more in-depth coverage on our crowd-sourced messaging!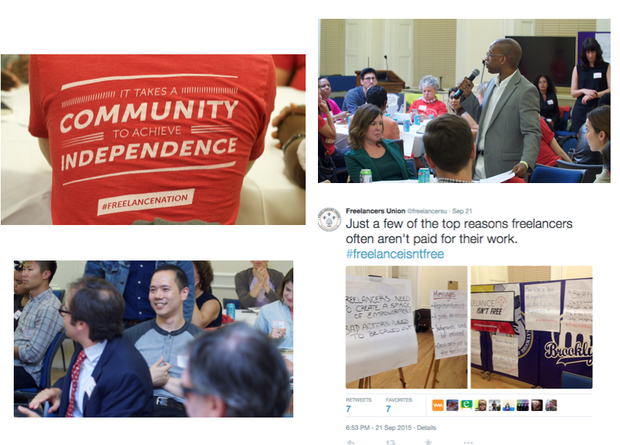 Feeling inspired? Be part of the community ending nonpayment for good!
Photo credits: Kam Nield at www.kamnield.com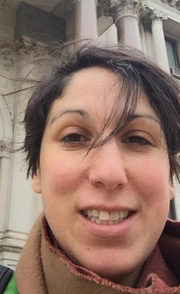 Mo Kinberg is the Advocacy and Organizing Manager at Freelancers Union. She is a dedicated community and campaign organizer with over seven years experience working with community organizations and labor unions. Mo Kinberg lives in Jersey City with her husband and two dogs.