This is a post from a member of the Freelancers Union community. If you're interested in sharing your expertise, your story, or some advice you think will help a fellow freelancer out, feel free to send your blog post to us here.
Freelancing consumes a lot of time and energy, which is why many of us seek tips, tricks, guides, or tools to ease our work and make it productive.
I bet you started reading this post to find some more instruments that could help you deal with freelancing like a boss.
You are at the right place.
Though every freelancer has their own list of tools that make work easier, there are some tools and resources considered big-time. Even if you can't use all of them, you should know about them at least. Moreover, they are free (or almost free) to use.
So, take a seat, arm yourself with that computer mouse, and get ready to bookmark.
1. Blur Group
There's no such thing as too many prospective clients: even if you have a job and many projects to work on, you never know when the door will close. That's why it's a good practice to be open for new clients and prospects.
Blur Group is one of the best job boards for freelancers to offer services for future projects. Here you'll also find offers from major corporations who look for freelance specialists in different fields, including content writing, design, programming, and others.
Check here: blurgroup.com/submit-a-brief
2. Hostt
Do you have a website? It could help your customers and clients see that you care about your business and reputation, but many freelancers think they don't have money and time to build a good website or bright online portfolios.
Check Hostt, a free website hosting service that provides numerous features such as templates, customer support, and Google AdWords credits. It won't take long time and energy; it's a perfect starting place for freelancers to state their presence online.
Check here: hostt.com/about
3. Efactor
Being a freelancer, you understand the importance of networking for your promotion and success. Many resources let you find clients, meet mentors, network with fellows, and keep up with the latest trends, but Efactor is your must-try.
This is a social network for businessmen that connects you to people and gives access to workshops, resources, events, and trends to help you develop your freelancing industry.
Check here: efactor.com/network
4. Wunderlist
Every freelancer should find a way to organize and synchronize both work and personal life, which sometimes can be hard to do.
Choose Wunderlist to make lists for all spheres of your life: from work plans to shopping lists, this service fits people who are on the trot all day. It works on any type of device and lets you share lists with others to collaborate and organize your work better.
Check here: wunderlist.com
Join the #FreelanceNation (it's free!)
5. Oovoo
This instrument is perfect for video chats with your clients. Yes, many freelancers choose Skype for calls, but it's not the only option.
Oovoo helps you organize video chats with up to 12 people. Offer it to your clients to make your meetings more comfortable and productive. Smartphones, tablets, computers – Oovoo works on all devices.
Check here: oovoo.com
6. Wrike
It's so easy for a freelancer to get distracted… Wouldn't it be great to have a time tracking instrument that keeps us focused and lets us maximize time for completing tasks and projects quickly?
Try Wrike: this awesome application lets you see how you spend your time and identify when you waste it, so you can achieve the greatest level of productivity. Wrike is like your time management tool, but much better.
Check here: wrike.com/customers
7. QuoteRoller
How much time do you spend on creating proposals? Your proposal's first impression is very important, so it's important that it's well-designed and formatted.
QuoteRoller is an instrument that will help you. It gives you many cool templates to create proposals quickly. There is a 14-day trial, so you have enough time to try all features and decide if the service fits your needs.
Check here: quoteroller.com/tour
8. Bid4Papers
No matter what your freelancing job is, you will have to deal with writing: texts of proposals, email marketing, online promotion, collaboration with clients (business letters) – a freelancer can't work without writing skills.
Bid4Papers is a service where professional writers of different fields meet to consult those with writing problems and help them improve skills. You can contact an expert via live chat and ask questions on writing. Plus, they will help you revise and edit documentation when needed.
Check here: bid4papers.com/write-my-essay
9. MindMeister
The fact is, freelancing is competitive: you struggle for more clients, for better projects, etc. What you have to do every day and night to stay the course is brainstorming; to come up with great ideas, a good virtual environment is a must.
MindMeister is a free tool that will become your mind map and help you generate cool ideas as well as visualize and share them with others. Its mind maps can be a perfect way to collaborate with clients and show them your vision.
Check here: mindmeister.com/mind-map-features
10. SlimTimer
This instrument will help you organize your time and tasks. As we all know, freelancers work with so many tasks at the same time with many windows and tabs open at once.
Create tasks with SlimTimer, time your work, and get reports to send your clients when the work is done.
Check here: slimtimer.com
11. Asana
Do you communicate with clients via e-mails? Yes, it's a #1 method to use in a virtual work environment, but it often leads to hours or days of waiting. Plus, it can create confusion when you try to find the right thread among numerous emails to continue a particular conversation with a client. Frustrating, isn't it?
Try Asana, the instrument that helps you work outside of email but still organize and keep conversations with clients. It's free for teams of 15 people maximum, and it allows to add your Dropbox and Google Drive files for more efficient interaction.
Check here: asana.com/product
12. Due
Brainstorming, ideas, creativity, clients… They all are important, but the time comes when freelancers want to get some money for their work. Cash flow is critical, and no one wants to become a freelancer doomed to listening to clients' excuses why they haven't paid yet.
Go to Due, a free-to-use invoicing service that combines data from 250,000 invoices to guide you through the process of getting paid online.
Check here: due.com/features
13. PandaDoc
Freelancers sign contracts and agreements all the time, and it can be time-consuming if you don't have scanners. Smart document automation would be a good idea, wouldn't it?
Try PandaDoc to create and deliver proposals, contracts, or any other sales documents.
Check here: pandadoc.com/features
14. MailChimp
Yes, you are probably focused on your promotion via social media, but an email marketing campaign could work well for you, too.
MailChimp lets you get up to 2,000 subscribers with 12,000 emails... for free! Not bad, huh?
Moreover, MailChimp offers many templates as well as practical advice to help you manage an effective email marketing campaign to promote your freelancing services.
Check here: mailchimp.com/features
15. Mailstrom
When you are busy with all your freelancing tasks, it can be hard to find time and clear out inbox junk.
Mailstrom is a free service that helps you deal with the problem. It clears out your inbox, protects your privacy, and helps you unsubscribe to all those waste newsletters.
Check here: mailstrom.co
More tools needed? Check these ones to automate your day-to-day. And don't hesitate sharing your tips on easing a work of freelancers in comments.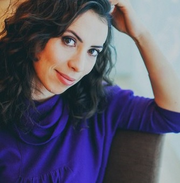 Lesley J. Vos is a writing addict. She is a content strategist, a blogger and a writer who works on publishing her first e-book now. Lesley worked as a freelance writer, sharing experience and writing tips with fellows. Ask her questions on Google+.