Whether you're a graphic designer, copywriter, or filmmaker, you've surely also got something to say about marketing, tax-filing, time-keeping, goal-setting, and coffee shop-hanging.
That's why we decided to make July 1 Spark a "Peer-to-Peer Business Workshop."
Freelancers see the 360° of business unlike anyone else. So what better way to answer your most pressing business-related questions than by crowdsourcing targeted feedback from experienced peers?
At this Spark event, attendees will:
Brainstorm actionable steps to help hold yourself accountable to your goals
Present your most pressing questions to freelance experts for feedback and advice
Share best practices for growing a successful business
Interested in giving attendees advice on how to grow and run a successful freelance business? Apply here to be an expert speaker in your city.
Help get the conversation going early by sharing your expert tips in our National Spark Hive.
RSVP to the Spark closest to you
Don't see a Spark in your city? Apply to be an organizer! Even in cities with a Spark, organizers love to collaborate and are always looking for new helping hands. Apply here today!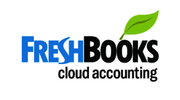 Spark is sponsored by Freshbooks
FreshBooks is the #1 cloud accounting software designed exclusively for service-based small business owners. Freelancers Union members receive a 30 day trial and a 10% discount on any paid FreshBooks package. Access the discount here.