The number one rule of improv comedy is to reply with "yes, and" no matter the scenario. Imagine where we'd be if Tina Fey had responded to "Who do you think you are, Sarah Palin?" with "No, never!"
Freelancers, like comedians, must positively assert themselves in order to negotiate the rates they deserve. If you can prove to a potential client how deeply you understand his or her most pressing needs ("yes"), you prove yourself to be the right freelancer for the job ("and I'm the one who's going to solve your problem").
This June 3 join us for Spark, our monthly, in-person networking event where you'll learn more about how to negotiate the rates you deserve. In this session, you'll learn how to:
- Gain the upper hand by putting your client's needs first
- Determine a project's worth by evaluating its potential impact
- Get ahead of the haggling curve with a pre-set strategy
- Learn the true value of referrals
Spark takes place in 17 different cities across the country!
RSVP here to the Spark closest to you.
Help get the conversation going early by sharing your expert tips in our National Spark Hive.
Don't see a Spark in your city? Apply to be an organizer! Even in cities with a Spark, organizers love to collaborate and are always looking for new helping hands. Apply here today!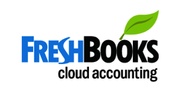 Spark is sponsored by Freshbooks
FreshBooks is the #1 cloud accounting software designed exclusively for service-based small business owners.
Freelancers Union members receive a 30 day trial and a 10% discount on any paid FreshBooks package.