What do you get when you combine what you're passionate about with your personal values? A successful business model!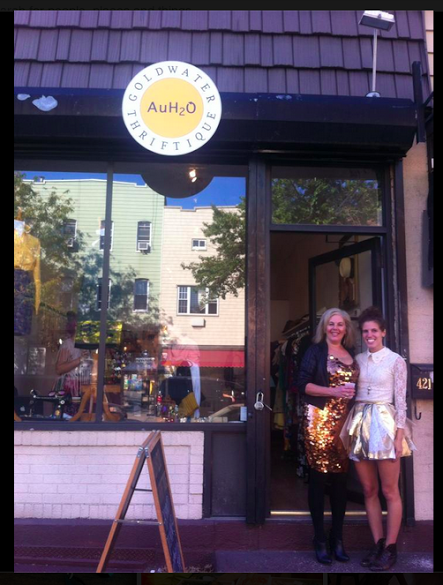 Kate Goldwater is a fashion designer and owner of the NYC clothing store, AuH2O Thriftique. She opened AuH2O's first location in the East Village right out of college, and recently opened a second shop in Williamsburg, Brooklyn.
Here's Kate's insight on starting a small business, building a devoted customer base, and standing up for what you believe in. Read her advice below, then check out AuH2O Thriftique online (and hopefully in person, too!).
**Follow your personal values to find your path. **From a young age, I found my niche of self-expression through fashion and wanted to use it as an outlet to be unique. As much as I loved clothing, I didn't identify with many of the standards associated with the fashion industry – perpetuating body image issues, cost and wastefulness, improper labor sources, etc. – so I found my mom's unwanted clothing and altered it to fit me.
Then I discovered thrifting and have made clothing entirely out of vintage/secondhand items ever since. AuH2O is really an extension of that mentality; it's curated secondhand and vintage clothing along with some of my own designs. My inventory has evolved over the years as a balance between my own creations and vintage items, but all of it represents my own personal and professional ideals.
**Location, location, location. **Foot traffic is the bulk of my business. Our inventory is in constant flux, which keeps customers coming back to check out what's new every week. Opening the Williamsburg store was such a rewarding experience in that respect – we've had so many local customers come in just because they were curious or wanted to welcome us to the neighborhood. The East Village location has become such a recognizable mainstay, and I can't wait until the new Brooklyn store becomes as big a part of that neighborhood.
**Freelancer be nimble, freelancer be quick. **Know what you want and can afford and don't settle. That said, when you find something within your parameters, act quickly. To keep my business going, I'll get inventory anywhere and everywhere. Thankfully, I've been sewing for years and often drastically alter an otherwise unusable piece into something perfect for my shop.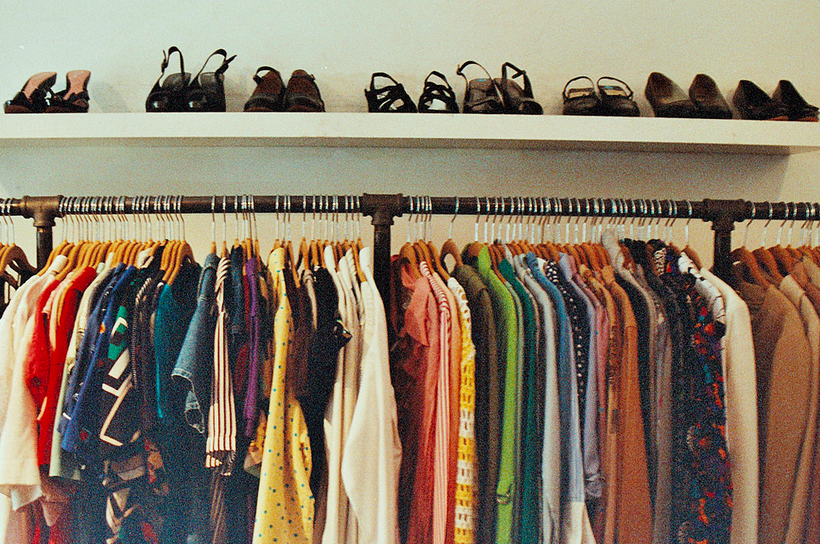 **Only hire people who can truly represent your brand. **Keeping a consistent style is a huge part of my business. People who work at AuH2O have a good idea of the style that's expected and do a great job representing my brand in that sense. Meeting the demands of retail in a boutique with limited experience can be trickier – I have very specific expectations that I'm not willing to compromise (one of the perks of being my own boss!). Often, repeat customers want to get more involved by working with me, and I'm incredibly lucky with my current team.
**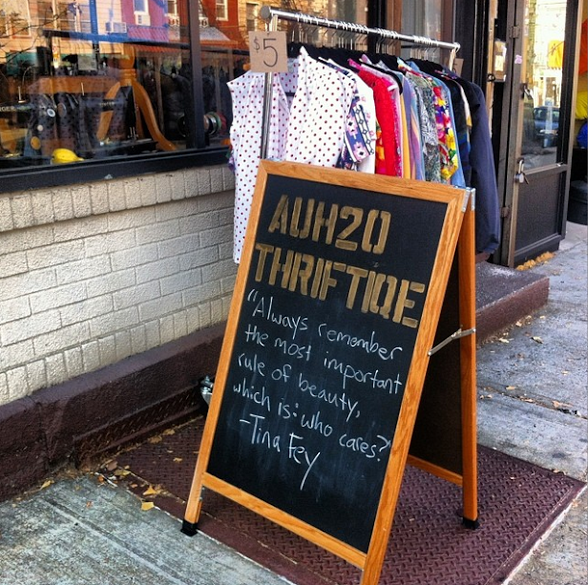 **Social media really works! So many of my customers are young and plugged in to quickly changing trends, and being able to access that client base online is such an advantage. When you're a new business, having a strong online presence is crucial for getting yourself known and recognized. Recognition on Google Maps and Yelp can directly drive customers to the store, while Instagram, Facebook, and Twitter keep AuH2O current with our regulars. We even make sales through social media – people ask for items to be put on hold for later pick-up, or out-of-town clients request items shipped to them. I've found social media to be invaluable.
**Stay true to your key audience. **I'm constantly reminded that I make clothing accessible to people. Many of my clients are students and artists who are passionate about fashion, but find it cost prohibitive. I prioritize remaining affordable to them over hitting price points. It's unbelievably rewarding to see customers so excited about clothing they love that they can also afford. When I'm sourcing my inventory, I get a special feeling every time I find a diamond in the rough, so I'm trying to pack my store with all diamonds and pass that feeling on to my customers.
Calling all small business owners! What advice can you add about building your own business? Tell us in the comments.