Freelancers are often in need of legal support.
Maybe you're thinking about incorporating, you have a contract that you need reviewed, or you just got stiffed.
But it can be difficult to find lawyers who are familiar with the issues unique to freelancing and who want to work with freelancers.
The Freelancers Union app has your back. We built a network of lawyers who are committed to helping freelancers and who understand the freelance life. Better yet – they're freelancers too.
With the app, you can enter some information about what you're looking for and quickly connect with a lawyer who handles issues similar to yours.
Get in touch with someone who gets it.
Download for the App to find a lawyer!
To use the app, just enter some information on where you're located and what you're looking for…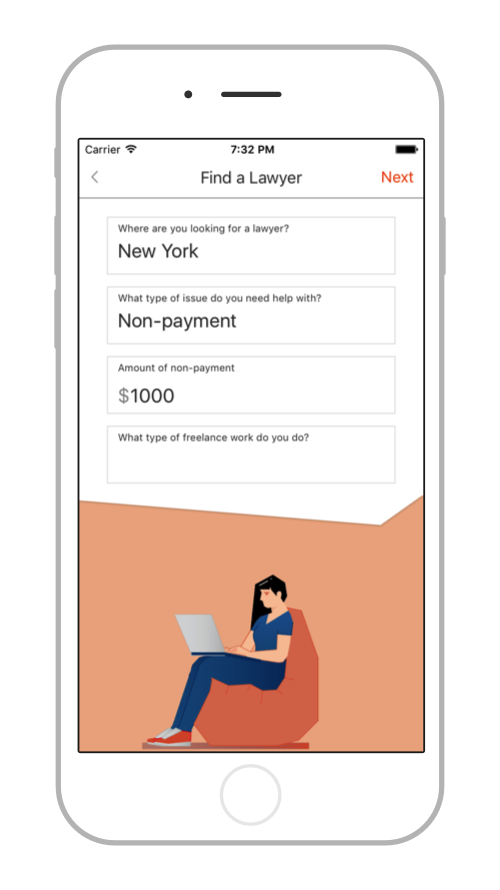 And you'll be connected to a few lawyers who may be a fit for you:
You can reach out to the lawyers to discuss rates and availability and to schedule a free consultation.
And this is just the start! Most of the lawyers are in New York right now, but we'll soon be expanding to new cities and services, harnessing the power of our members to find solutions to our most pressing challenges.
Solidarity? There's an app for that.

Questions? Feedback? Need support? Email us at membership@freelancersunion.org.